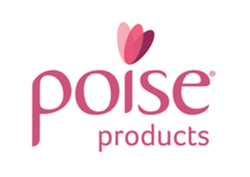 Australia (PRWEB) October 08, 2011
This month POISE® brand is launching its new and improved Maxi Pad range offering greater levels of comfort for women needing extra protection due to bladder weakness.
New POISE® Pads now have softer sides containing Aloe Vera and Vitamin E and a new hourglass shape to better fit the natural curves of a woman's body. With the same outstanding absorbent protection, new POISE® Pads provide the ultimate in all-day comfort allowing women to get on with the important things in life.
Comfort is naturally an important factor for women who wear pads daily. Research conducted by Kimberly-Clark, the makers of Poise products, show women tend to wear pads for long periods of time which can cause the pad to bunch, scrunch and chafe between the legs, leaving them feeling uncomfortable and irritated.
New POISE® Pads are the second innovation the POISE® brand has launched this year to improve comfort for women, joining successful POISE® Ultrathins Aloe Vera and Vitamin E that launched in earlier this year.
In product testing the majority of consumers suffering from incontinence felt new POISE® Pads delivered better levels of comfort, fit and discretion than ever before.
The new-shaped POISE® Pads are available in Supermarkets and Pharmacies in Extra and Extra Plus sizes. The POISE® Pads range also includes Regular, Super and Overnights sizes.
BACKGROUND INFORMATION
Poise TVC – It Happens To Me
Throughout 2011 Poise will continue their hugely successful 'It happens to me' TV campaign.
The innovative campaign utilises the LBL acronym to de-stigmatise the issue and give women a code name so that they can be more comfortable in talking about it.
The 30 second TVC which features women describing different instances where "it happens to me" will feature on free to air and subscription TV.
The 30 sec TVC will be supported by a 15 second TVC highlighting that POISE® Liners which have been specifically designed for LBL are thin, discreet and three times more absorbent than period-only liners making them perfect for young women who don't want to wear 'bulky' pads.
Kimberly-Clark is a global leader in "Essentials for a better life" in Consumer, B2B and Health Care markets.
Kimberly-Clark Australia (KCA) is headquartered at Milsons Point, Sydney NSW.
The company markets leading brands including KLEENEX® products, HUGGIES® products, the KOTEX® , POISE® DEPEND® ranges, and VIVA® paper towel.
Kimberly-Clark Professional and Kimberly-Clark Health Care represent the company's B2B businesses.
KCA employs over 1650 employees in Australia and operations include:
Millicent & Tantanoola Mills: Kleenex® Tissue and Viva® Products
Albury Mill: Nonwoven products, eg used in Huggies® Nappies
Ingleburn Mill: Huggies® Nappies
Distribution centres and sales offices in major capital centres
For further information visit http://www.kca.com.au
###