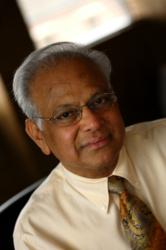 Advocacy offers the most direct linkage to explaining and measuring business performance
(PRWEB) October 06, 2011
Advocates are the most involved customers of a brand. They have strong emotional connections with their brand and are also the strongest supporters of the brand in their online and offline communications. Advocates are loyal to their brand, buy more products from their brand and contribute to new client growth.
"In today's hyper-linked world, Advocacy, which measures customer involvement in the brand, is the most relevant metric beyond satisfaction, loyalty and NPS," says Dr. TR Rao, President and CEO, Market Probe. "Advocacy offers the most direct linkage to explaining and measuring business performance."
The advocacy profiles were developed using Market Probe's proprietary SHARE+ program that measures customers' favorability, future consideration and downstream communication behavior. The research model identifies customers on an Advocacy Ladder as Advocates, Allegiants, Ambivalents and Alienated. SHARE+ enables prioritization of action items to optimize advocacy and minimize alienation. It has application to any customer segment in virtually any industry.
Market Probe
In addition to our corporate headquarters in Milwaukee, Wisconsin, we have offices throughout the United States and in Canada, Belgium, France, the United Kingdom, the United Arab Emirates, India, Bahrain, Singapore, Hong Kong and China with in-house facilities for field services by Web and phone. We are listed among the Honomichl Top 50 US Research Firms and have been providing business solutions to the financial services industry for more than 25 years.
For information, contact Jack Jefferson, Manager of Marketing Communications,
Market Probe at 414-778-6000 or j.jefferson(at)marketprobe(dot)com
###