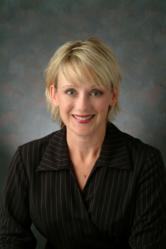 Fast Turnaround, Value added service. That is Professional Images Photography.
San Antonio, TX (PRWEB) October 11, 2011
Professional head shots at convention and conferences is requested at meetings across the United States, Canada and Mexico. Professional Images Photography has been working hard to fill that area of expertise.
Conventions and conference require quick turn around for incoming board members, new members or association staff and groups using the latest digital technology and camera gear Professional Images Photography delivers. Working with Dart who manufactures food service products worldwide was in San Antonio, TX needed professional head shots for 200 of their employees who traveled from all over the US to attend. Not any easy task, but with years of experience and knowledge this was no problem. Talking with the client and understanding their needs made the job smooth.
Onsite professional portraits by Professional Images Photography ready with professional studio lights, backgrounds and additional photography staff was able to photograph all 200 employees and digitally enhance any flaws onsite for Dart in less than 2 hours and breaking down the set was no problem as it is all turn keyed for maximum efficiency.
The savings was tremendous, all employees were photographed using the same background, same light and without having to visit numerous photography studios, which would equate to a variety of different colors and photography styles.
Fast turnaround, value added service and the ability to provide what the client wants is Professional Images Photography mission statement.
Professional Images Photography commitment to bringing high quality photography service to the convention, conference and corporate photography and is fast becoming the benchmark for meeting planners in the corporate, convention, trade-show industry to look for in other photography companies.
About Us:
Professional Images Photography has been providing convention, corporate and trade-show photography since 1987. Based in San Antonio, TX with offices in Washington, D.C., New York, NY, Houston, TX and coming soon, Las Vegas, NV.
###