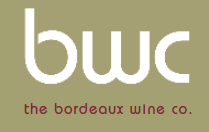 (PRWEB) October 06, 2011
Bordeaux Wine Company will hold a private seminar and vertical tasting for 100 clients on September 29 in London. The London based wine retailer will host specially selected clients with tastings of Moutons Rothschilds and Lafite Rothschilds, two of the most renowned wine estates in the world.
To accompany these wines, a surprise special guest speaker from the Bordeaux region will be in attendance. Also on show will be a vertical tasting of Mouton Rothschilds and Margaux, another estate of high quality regarded for its exquisite wines. All three estates represented are "first growths", meaning they are in the highest regard in the world of French wine. In addition to the Moutons and Lafite wines, there will be a blind tasting of some of the Bordeaux region's most renowned vintages.
While the Bordeaux Wine Company focuses mainly on the Southwest region of France, they also realize fine wine often has no borders. Major innovations and wines of strength and beauty have been made all over the world.
Some New World wines from other respected regions across the globe will be in attendance, representing what innovators have developed in other areas. Wines from Italy, the United States, Australia, and Spain will be available for blind tastings. These wines are major players in the industry, with companies like Screaming Eagle, Opus One, Harlan, Grange, Vega Sicilia, and Tignanello represented.
With more than 2500 clients in the United Kingdom alone, Bordeaux Wine Company hopes to expand to markets in the Far East and the United States. The Bordeaux wine industry has grown to a 14.5 billion euro market and Bordeaux Wine Company specializes in helping their clients best profit from this trend.
The Bordeaux region is famous for its extremely high quality wine. Bordeaux Wine Company hopes to honor its namesake's reputation by bringing the best product and service to the industry throughout the world through education and innovation.
In honor of their success, Bordeaux hopes their honored clients will accompany them to the private seminar and tasting to celebrate together. The recreational and educational event will include business discussion in addition to the rare-wine tasting and surprise guest. Bordeaux will hold a similar wine tasting and seminar event in Hong Kong in October.
To learn more about Bordeaux Wine Company, visit http://www.bordeauxwinecompany.com.
About Bordeaux Wine Company
The Bordeaux Wine Company is a fine wine retailer and investment boutique. Going off the old business adage "buy low, sell high," they acquire wine years before it's mature. As the wine ages, the price increases, and the initial investment quickly pays off. This investment model was one of the few stable environments during the recent economy downturn.
###