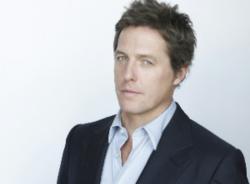 We are so delighted that Hugh Grant has agreed to become patron of Pancreatic Cancer Action.
(PRWEB UK) 10 October 2011
Pancreatic Cancer Action is thrilled to announce that one of Britain's best known actors Hugh Grant has agreed to become its patron.
The BAFTA and Golden Globe award winning actor has a deeply personal experience of pancreatic cancer as his mother Fynvola became seriously ill and sadly died from the grim disease in 2001. Hugh Grant has starred in many well known and successful box office hits including Notting Hill, Bridget Jones' Diary and About A Boy. He is currently involved in the new 3D animated movie The Pirates!: Band of Misfits.
Ali Stunt, CEO of Pancreatic Cancer Action explains, "We are so delighted that Hugh Grant has agreed to lend his support to our charity and become our patron. Hugh is an internationally recognised film star but also someone who has experienced the tragedy of the illness. He totally supports our aim which is to make more people aware of the symptoms of pancreatic cancer enabling early diagnosis in time for surgery, currently the only cure."
Hugh Grant comments, "I am very pleased to become patron of Pancreatic Cancer Action. The charity is determined to improve the statistics of this deadly disease by focussing on early diagnosis and by making more people, including medical professionals, aware of the symptoms and risks of pancreatic cancer. I totally support Ali and her team's efforts."
Ali Stunt, CEO of the charity is a rare survivor of the disease. Four years ago, she was lucky enough to be diagnosed early, in time for successful surgery. Ali set up the charity in 2010 to raise awareness of the symptoms and risks of pancreatic cancer in order that the illness can be diagnosed sooner - optimising the prognosis.
Pancreatic Cancer is Britain's fifth deadliest cancer and 22 people die a day from the disease. The 5 year survival rate is only 3%, a figure which hasn't changed in 40 years. Most pancreatic cancer patients are diagnosed too late. Surgery is the only curative option but just 10% are diagnosed in time.
Classic symptoms for pancreatic cancer include painless jaundice, significant weight loss, new onset of diabetes and new onset of persistent or significant abdominal pain and or back pain.
For further information on pancreatic cancer visit http://www.pancreaticcanceraction.org.
Pancratic Cancer Action is a nationwide charity committed to improving survival rates for Britain's 5th deadliest cancer through greater awareness of the symptoms of the disease, information and research funding.
# # #