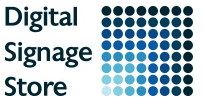 (PRWEB UK) 8 October 2011
"We are delighted to announce our partnership with Digital Signage Store, with its focused product range and respected customer services," said Bjorn Krylander Managing Director of Datapath. He continues "this will give us greater pan-European presence online for the Digital Signage market. We are looking forward to working with old and new customers for new projects of all kind."
Digital Signage Store is a European distributor for digital signage applications, which delivers content management software, media players, video distribution, indoor/outdoor screens and video processors.
"The Datapath-X4 is a high standard video wall controller which provides easy installation and reliable operation for any type and size of multi display application" commented Peter Grinwis, Director of Sales at the Digital Signage Store.
He continued, "Especially the small form-factor of the unit makes it easy to install the processor close to the screens. With a 4K resolution input we see high potential for Datapath-X4 in the European market."
For more information on the full range of Datapath products visit http://www.datapath.co.uk
Media Contact:
Charlotte Anderson – Marketing Communications Manager
T: (01332) 234 110
E: charlotte(At)datapath(dot)co(dot)uk
A: Datapath Ltd, Alfreton Road, Derby DE21 4AD
About Datapath Limited
Datapath Limited is a world leading innovator in computer graphics, video capture and digital display technology.
Founded in 1982 and now distributing across 5 continents, Datapath has end customers in more than 100 countries Worldwide; covering multiple industries such as visual media, military, education, security and health care.
Consistently meet standards of excellence with the delivery of quick and effective support, and providing unbeatable customer service for any specialised requirement.
With Datapath's expertise, quality focus and dedicated customer support make the products the first choice for customers requiring solid, high-reliability solutions.
###