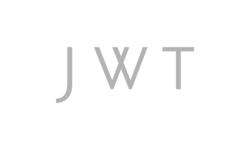 London (PRWEB UK) 7 October 2011
The X Factor live show juggernaut returns this weekend and it's bringing the British public back together in a way that virtually no other show can rival.
A survey conducted by JWT London reveals that for a whopping 80% of us, watching X Factor is primarily a social experience we share with loved ones. And in the multi-channel, multi-screen age it's bringing the whole family back to the sofa on Saturday nights on a scale that would rival TV's 1970s heyday: 45% of Britons plan to follow the live shows together as a family this year. Moreover, in an era of TV time shifting, it's a show that must be experienced in real-time: 64% plan to watch this year's live shows as they happen.
So, what is it about the X Factor that keeps us coming back in our millions? JWT London's research shows that most viewers have an old-fashioned appreciation for the programme. It's the simple things that we love, like discovering new talent (72%), appreciating the songs and music (68%) and being a part of the transformation of someone's life (63%). Again, the social benefits the X Factor delivers are strongly valued, with 64% saying watching with family is the reason they most love the show.
Whilst we have a seemingly strong bond with the programme, this does not mean we are fooled by its slick production tricks: 41% find the emotional outbursts by contestants a turnoff and a similar number are unimpressed by continual exposure to their dramatic back stories (40%). Furthermore the controversies and behind-the-scenes gossip which pepper the red-tops throughout the season (described by some as vital fuel to the show's success) are the elements which over a third of viewers (39%) love to hate.
Alongside our innocent pleasure in the rollercoaster journeys taken by the contestants, some perceive a pernicious influence on British culture and values. After seven series of the X Factor, 32% feel that the programme has created both a fame-obsessed culture and a generation which believe that success can be achieved overnight. But while 22% believe it has devalued the music industry, a higher proportion think it has been a great vehicle for discovering new British talent (27%).
Perhaps the main reason for the show's continued success is that it subtly taps into emotional needs.
Marie Stafford, Director of Insight at JWT London, commented:
"The X Factor helps bring us closer to our families and friends. We feel involved, connected to something big and we relish the social currency it delivers. We are swept along by the narrative, but crucially we perceive we have a say in the process, an opportunity to transform someone's life forever and that makes us feel good about ourselves."
And so to this year's live finals; it seems only a third of viewers are happy with the final line-up selected at the judges' houses last weekend, and the contestant who most viewers believe should have got through is 21 year-old Jade Richards from Fife (selected by 20%). Girls' mentor Kelly Rowland should not worry too much – our poll shows that her category is far and away the most likely to produce a winner (42%) with 16-year old Janet Devlin, the early frontrunner (21%).
About:
JWT
JWT is the world's best-known marketing communications brand. Headquartered in New York, JWT is a true global network, with more than 200 offices in over 90 countries employing nearly 10,000 marketing professionals. JWT's parent company is WPP (NASDAQ: WPPGY).
Note: JWT interviewed 200 people in the UK on 5 October 2011