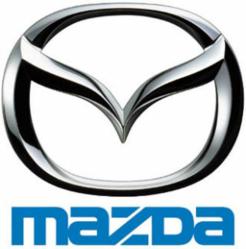 Joliet, Illinois (PRWEB) October 08, 2011
The sales professionals at Bill Jacobs Mazda - the leading Mazda dealership in the Chicago area know that the new 2012 Mazda3 is going to have a lot of people excited because of the way it looks. They also know, however, that many more are going to be super excited about the ability to get 40 miles per gallon of gasoline.
Mazda Motor Corporation has been developing its new technologies under the SKYACTIV concept and they include completely new gasoline and diesel engines, transmissions and vehicle architectures. SKYACTIV is a suite of all-new technologies that includes completely redesigned, highly efficient internal combustion gasoline and diesel engines, manual and automatic transmissions, and an advanced body and chassis. It will be the core of Mazda's future product line moving forward.
It is at the heart of the 2012 Mazda3 as well as many other models in the new Mazda lineup. The technology is a sign that Mazda knows what consumers want - better fuel economy without giving up power - and they're delivering it with SKYACTIV.
The 2012 Mazda3 will be Mazda's first North American application of SKYACTIV technologies, available with a SKYACTIV-G 2.0-liter gasoline engine mated to either the SKYACTIV-Drive six-speed automatic transmission or a SKYACTIV-MT six-speed manual transmission. The 2012 Mazda3 also will feature refreshed exterior and interior restyling as well as new safety features. It is expected to be a big hit all over the country.
Mazda has stated that its goal is to improve fuel efficiency by 30 percent by 2015 (compared to 2008 levels). This will be accomplished through SKYACTIV technologies, which focus on improving the efficiency of internal combustion core technologies in association with vehicle weight reduction. Then, gradually, electrical devices such as idle-stop, regenerative braking and hybrid systems will be introduced to further improve fuel efficiency and reduce CO2 emissions.
Bill Jacobs Mazda in Joliet, Illinois is one of the leading Mazda dealerships in the area. They feature many new Mazda cars in Joliet as well as used cars in Joliet. Their professional and knowledgeable sales team can answer any questions consumers might have about SKYACTIV or any of the great new 2012 Mazda models coming soon.
###