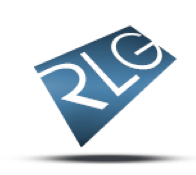 New York, NY (PRWEB) October 10, 2011
In a piece published on September 30, 2011, the Times reported on the case of a metal-on-metal hip implant recipient, one Robert Cartier, and his lead treating orthopedic surgeon, Dr. Young-Min Kwon of Massachusetts General Hospital in Boston. According to the article, Dr. Kwon said that the damage to Mr. Cartier's muscles near the implant was "more extensive than tests had indicated and might be permanent."
The problem, reports the Times, is that "[a]ll orthopedic implants, regardless of their composition, shed debris as they wear. But researchers say they believe that the particles released by some all-metal hips pose a special threat because scavenger cells dispatched by the body to neutralize the debris convert it into biologically active metallic ions. In some patients," the article adds, "a chain reaction begins that can destroy tissue and muscle."
A recent study in England found that all-metal hips were failing at three times the rate of hips made from metal-and-plastic components, which can last 15 years or more, the Times piece mentions.
The Rottenstein Law Group notes that the largest part of those contacting the firm seeking representation stemming from the implantation of a replacement joint device received a metal-on-metal implant—either a DePuy ASR or Pinnacle, or another device. In August of 2010, DePuy—a subsidiary of Johnson & Johnson—announced a global recall of the ASR Hip Resurfacing System and the ASR XL Acetabular System. More recently, problems with DePuy's Pinnacle hip replacement system came to light. In May, federal actions against DePuy and J&J concerning the Pinnacle hip replacement system were consolidated for pretrial proceedings in multidistrict litigation (In Re: Depuy Orthopaedics, Inc., Pinnacle Hip Implant Products Liability Litigation (case no. 3:2011md02244)). Claimants allege in these suits that the Pinnacle system was defectively designed and/or that DePuy failed to provide adequate warnings concerning the Pinnacle.
The Rottenstein Law Group maintains a website with information about DePuy's recalled hip implants at http://www.hiprecalllaw.com. The site has features that allow for easy sharing, including links for automatic posting on Facebook and Twitter.
About THE ROTTENSTEIN LAW GROUP
The Rottenstein Law Group is a New York-based law firm that represents clients in mass tort actions. The firm was founded by Rochelle Rottenstein, who has more than two decades of experience as a lawyer, to represent clients in consumer product injury, mass tort, and class action lawsuits in a compassionate manner. http://www.rotlaw.com
Contact:
The Rottenstein Law Group LLP
Rochelle Rottenstein, Esq.
1259 Veeder Drive
Hewlett NY 11557
(212) 933-9500 (office phone)
(212) 933-9980 (facsimile)
rochelle(at)rotlaw(dot)com
http://www.rotlaw.com
###