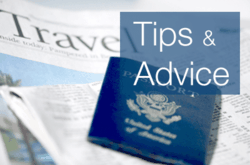 Hingham, Massachusetts (PRWEB) October 07, 2011
Credit card travel protection is causing a lot of confusion among travelers who want to have health and financial protection on their trips. To clear the confusion, Travel Insurance Review, a trusted online resource for travel insurance, recently published Credit Card travel protection vs. Travel Insurance, which dives into this thorny issue that has many travelers (and even some experts) fooled. Not a one-sided slam on credit card travel protection, this material lists where credit cards have travel protection that is equal to, or even better than, a travel insurance plan.
Many credit cards claim their members already have travel insurance protection, including coverage for:

trip cancellation and interruption
travel delays
rental cars
lost or destroyed baggage
AD&D and flight accident
emergency assistance and concierge services
And they're right, but only to a point and here's the key: the limits on credit card travel protections can get travelers in real big trouble. For example, the maximum trip costs for trip cancellation and interruption with your credit card are extremely limited (some as low as $500 or $1,000), and the covered reasons for a claim are limited to illness, injury, or death of you, a traveling company or close (and we mean close) family member.
In contrast, the coverage limits for cancellation and interruption with travel insurance are typically much higher ($5,000, $10,000, $30,000, and up). The list of covered reasons for trip cancellation and interruption are far better with travel insurance and, depending on the policy details, include hurricanes, traffic accidents, property damage, terrorism, financial default, felonious assault, and work conflicts in addition to injury, illness, and death (and the list of qualified family members is more extensive).
The exclusions on many credit card travel protection plans are the same as those on travel insurance plans; however, travel insurance plans often provide optional riders that let you get around those exclusions. Got a pre-existing medical condition? You won't have any coverage with your credit card, but you can purchase optional coverage with your travel insurance plan and have the protection you need.
The simple fact remains that many travel protections offered by credit card companies don't stack up to the level of protection offered by a travel insurance plan from a travel insurance company and in some cases, the cost of the annual fee for the travel protections on your credit card is higher than you'd pay for a year's worth of global travel insurance protection!
The next time you consider planning a trip and think you'll just use your credit card for travel insurance, look at the plan details carefully and compare those against what's provided in a travel insurance plan. See Travel Insurance Review for more information.
ABOUT TRAVEL INSURANCE REVIEW
Started as a travel insurance blog in 2006, Travel Insurance Review quickly became identified as a trusted independent authority on travel insurance and travel insurance providers. The goal of Travel Insurance Review is to provide the best information available for travelers seeking to understand and purchase travel insurance. Travel Insurance Review provides timely, useful, and comprehensive reviews and information to travelers who want to protect themselves, their families, and their travel investment while traveling inside the U.S. and abroad. Visit http://www.travelinsurancereview.net for more information.
###