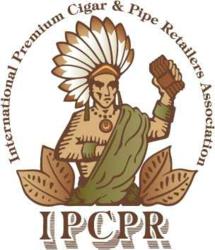 "These anti-smoking extremists tend to manipulate questionable statistics that don't stand up to scrutiny,"
Alexandria, Louisiana (PRWEB) October 06, 2011
While Alexandria, Louisiana's City Council last week passed an expanded smoking ban to include city bars effective Jan. 2, 2012, administrators at the city's Christus St. Frances Cabrini Hospital announced implementation of a total anti-tobacco policy effective July 1. The International Premium Cigar & Pipe Retailers Association sees the separate actions as 'irrational' attacks on smokers, small businesses, jobs and tax revenues based on unsupported claims and questionable science.
"The city's expanded smoking ban will negatively impact bars, taverns and other small businesses. This is no time to put such establishments at risk as well as the jobs and tax revenues they provide. We are against legislated smoking bans that come from Big Brother and the nanny state. Instead, we favor and uphold the rights of property owners to decide for themselves the smoking policies for their respective businesses," said Bill Spann, chief executive officer of the International Premium Cigar & Pipe Retailers Association.
The IPCPR is an association of some 2,000 small businesses, most of them mom-and-pop tobacco shops and manufacturers of premium cigars, pipes and related accoutrements.
Spann suggested that the council was responding to political pressure from well-funded anti-smoking groups. "These anti-smoking extremists tend to manipulate questionable statistics that don't stand up to scrutiny," he said.
As for the hospital's position against smokers, Spann expressed surprise that administrators would act apparently on personal prejudices and irrational conclusions regarding so-called thirdhand smoke.
"There is a prevailing myth that there is no safe level of secondhand smoke and that the smell of secondhand smoke on clothing – called by some as 'thirdhand smoke' - is somehow harmful. Both statements are false," he said.
According to Spann, the U. S. Department of Labor's Occupational Safety and Health Administration has established safe levels of secondhand smoke that far exceed real life exposure levels.
"OSHA's safe level for secondhand smoke is actually 25,000 times higher than levels of air quality found in the typical bar or restaurant that allows smoking," he pointed out. "And if you believe that thirdhand smoke is harmful, you probably believe that eating poppyseed bagels will turn you into a heroin addict."
Spann urged residents of Alexandria – smokers and non-smokers alike – to contact their city council representatives and hospital administrators to reconsider their position on smoking bans and, instead, support the rights of individual business owners to decide for themselves whether or not to smoke.
Contact:
Tony Tortorici
678-493-0313
###