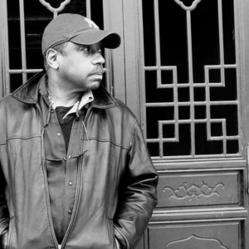 New York, NY (PRWEB) October 06, 2011
International Institute for Learning, Inc. (IIL), a global corporate training company serving clients in over 150 countries, is pleased to announce the formation of a new company division, IIL Media. The mission of the new division is to develop and produce innovative videos that educate, train, inform, engage, as well as entertain new and existing clients. In addition to producing original videos, the new division will enhance some of the company's highly acclaimed existing products and courses.
IIL Media's first project is a video learning product called "Keeping Score," a companion to the book Keeping Score: Project Management for the Pros, by IIL author and trainer Frank Ryle, PMP. The global launch of the book and video will take place on October 22, 2011 at PMI Global Congress North America in Dallas, Texas. IIL Media is also currently in production on a video series with Dr. Harold Kerzner, world renowned authority on project, program and portfolio management, for HSM Educação Brazil, as well as a on a number of videos by project management experts and thought leaders to be released on November 3, 2011 in recognition of International Project Management Day 2011.
E. LaVerne Johnson, President and CEO of IIL, expressed her pleasure at having Roderick join her global network of companies. "The way that we learn today is rapidly changing, and I see IIL Media, under Roderick's leadership, as playing a central role in creating and developing extraordinary, "out of the box" content for our companies and our clients. Video adds immediacy and a relevance to the learning experience that engages people at a whole new level." Johnson says of Roderick, "We are excited to have David, with his exceptional background and vast experience, join our company, and we look forward to growing IIL's presence in the video production/learning space."
Since 2007, Roderick has been CEO and Producer of an independent multimedia production company that has been producing feature documentaries, webinars, marketing and corporate narratives for training and online presentations. Prior to 2007, he was Senior Producer/Writer/Videographer with NBC News, CNBC and MSNBC, where he produced investigative and feature documentaries and specials, such as "Black Hawk Down" and "Falsely Accused, Wrongly Convicted." As Senior Producer for MSNBC/NBC Sports, he produced the special "The Year of the Tiger," documenting Tiger Woods' rise to the professional golf ranks. The documentary was part of "Headliners and Legends," hosted by Matt Lauer, Co-Host of the "Today Show."
Over Roderick's 25-year journey through the film and television industry, he won numerous broadcast awards, including EMMYs for his contributions to children's television programming, a CBS News feature story and a performance program for WCBS-TV. In 2001, the National Academy of Television Arts & Sciences acknowledged his contribution to the reporting of the events of September 11, 2001. Roderick earned an appointment as Artist in Residence at Emerson College in Boston where he taught undergraduate film studies, screenwriting and a graduate level course on the business of independent film and video production. He has lectured at some of the country's leading universities and colleges, including Harvard, Boston University and Boston College.
Roderick earned a BA in Media Studies and Community Planning from the University of Massachusetts, but he considers himself an artist in the truest sense. His need for creative expression led him to study jazz trumpet at the New England Conservatory of Music, Stanislavski Method Acting at the legendary Stella Adler Conservatory of Acting, and modern dance with Frank Hatchett. His acting credits include major roles on TV's "Spenser: For Hire," "Master Harold & The Boys" and William Shakespeare's "Othello" and an adaptation of "Richard II." He dabbles in oil painting and sculpture. Why wouldn't he? Roderick believes his vast artistic and life experience provides him a rich pallet to draw upon when making films and telling visual stories.
Roderick's documentaries have carried him around the world, meeting remarkable people, experiencing diverse lifestyles and experiences, discovering cultures, and exploring human possibilities. He has traveled extensively around the globe, to places as distant as Tibet, Africa, Japan, Europe, Vietnam, The Solomon Islands, and the Philippines and lived for a time in Southern China.
"One of my greatest life accomplishments was reaching the summit of Mount Kilimanjaro's Uhuru Peak in Tanzania, East Africa. This being one of my 'days of wonder,' a phrase that has become synonymous with how I live my life," Roderick said.
About International Institute for Learning, Inc. (IIL)
With operating companies all over the world and clients in more than 150 countries, IIL is a global leader in training, consulting, coaching and customized course development. IIL's core competencies include: Project, Program and Portfolio Management; Business Analysis; Microsoft® Project and Project Server; Lean Six Sigma; PRINCE2®; ITIL®; Leadership and Interpersonal Skills. Using its proprietary Many Methods of Learning™, IIL delivers innovative, effective and consistent training solutions through a variety of learning approaches, including Traditional Classroom, Virtual Classroom, simulation training and interactive, on-demand learning. Now in its 20th year of doing business, IIL is proud to be the learning solution provider of choice for many top global companies. For more information, visit IIL's website or browse the Digital Learning Catalogue.
Contact:
Christa Kirby, Vice President of Global Communications
christa(dot)kirby(at)iil(dot)com
+1 (212) 515-5074
# # #