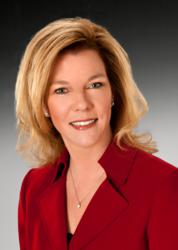 (PRWEB) October 13, 2011
Applied Forensics, headquartered in New York, announces the opening of an office in Charlotte, North Carolina to serve the Charlotte metro area. Applied Forensics has offices in New York, Washington DC, Boston, MA and Farmington, CT.
Applied Forensics has engaged Charlotte Ware as a Senior Forensic Document Examiner. Ware will be based in the new Applied Forensics North Carolina office in Charlotte. She will join a staff of highly qualified forensic document examiners and analysts located in the New York, Boston, Washington, DC, and Connecticut offices.
Applied Forensics provides their services in all areas of Questioned Documents and Handwriting Examination in cases that are criminal, civil, or administrative in nature to an impressive group of clients locally, regionally, and nationally. Applied Forensics utilizes the latest instrumentation and analytical tools to provide the most complete and thorough examination.
Ware has previously worked for the federal government as a senior forensic computer analyst and as a forensic document examiner in Memphis, Tennessee and Austin, Texas. She has qualified in hearings, depositions, and in both state and federal courts throughout the United States.
Ware started her career as a forensic examiner in 1997 with an internship in the Memphis offices of the U.S. Postal Inspection Service Laboratory. Ware also interned with the Alabama Department of Forensic Sciences in Birmingham in 1998.
Ware will bring an extensive wealth of forensic science knowledge to her work at Applied Forensics. She has attended numerous workshops in the field and has authored five papers in the area of Forensic Science.
Ware received her formal training in forensic document examination at the Texas Department of Public Safety Crime Lab. She is certified by the prestigious American Board of Forensic Document Examiners ABFDE (http://www.abfde.org) and is a member of the American Society of Forensic Document Examiners ASQDE (http://www.asqde.org).
She received a Masters degree in Forensic Science from the University of Alabama at Birmingham and a Bachelors degree in Biology and Minor Genetics.
For more information about Applied Forensics and Charlotte Ware, please visit their website http://www.appliedforensics.com.
Contact Information
Applied Forensics
(888) 883-1352
# # #