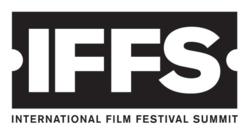 Volunteers are a key component to any community based program, especially film festivals.
New York, NY (PRWEB) October 06, 2011
The International Film Festival Summit (IFFS) announced the speakers for their panel session entitled, "Staff & Volunteer Management: Hiring, Training and Retaining an Elite Festival Team" for the annual IFFS taking place December 4-6, 2011 in Austin, Texas.
Speaking on the panel will be: Richard Paradise, Festival Director, Martha's Vineyard International Film Festival; Russ Collins, Owner, Michigan Theatre; and Sarah Cathers, Operations Director, San Francisco Film Society.
The panelists will be addressing and dissecting the unique and creative ways that volunteers and seasonal staff can be effectively managed. Attendees will be able to walk away with a number of proven solutions to train, staff, and keep their program going strong.
"Volunteers are a key component to any community based program, especially film festivals," said Russ Collins. "However they are a challenge to control and motivate."
The 2011 International Film Festival Summit will feature top film festival industry leaders discussing the latest trends in funding and sponsorship, programming, operations and management, publicity and public relations, acquisition and distribution, technology solutions, long-term planning and sustainable growth, and the latest trends impacting the festival community.
Sponsors and Partners for the 2011 IFFS include: AAA Flag & Banner, Bennett Awards, Brown Paper Tickets, CineCause, Film Festival App, Creative Communications Sales and Rentals, CUBE, Doodson Insurance Brokerage, The Emblem Source, Eventbrite, Event Live Expo, Find Festival Jobs, Greencopper Publishing, Hertz Entertainment Services, Texas Film Commission, In Ticketing, K2Imaging, The MY HERO Project, National Event Services, N'Take, Open Air Cinema, Sound Mind Events, Sonicbids, Tessitura Network, Ticketfly, VolunteerLocal, Weldon, Williams, & Lick, Worldwide Ticketcraft, XOMO, Zevia, Celebrity Access, MovieMaker, and The Hollywood Reporter.
About International Film Festival Summit (IFFS):
The International Film Festival Summit (IFFS) is the largest international organization representing the film festival industry. The IFFS mission is to promote and strengthen the global film festival industry through education, networking, dissemination of information, and the cultivation of high standards for the industry. The IFFS was founded in 2002 and provides the only annual conference & symposium for film festival professionals and entertainment executives to network, learn from one another, establish partnerships, and understand the latest trends in festivals and independent film. http://www.filmfestivalsummit.com
For those interested in learning more about the International Film Festival Summit please contact Laurie Kirby at laurie(dot)kirby(at)michaelbass(dot)com or 626-470-6043.
# # #