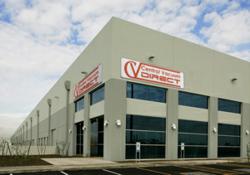 A central vac is the most economical way to clean your home, and provide a healthy living environment for you and your family.
Crystal Lake, IL (PRWEB) October 08, 2011
Through the tough times of the recent economic downturn small businesses have been crunching numbers to save on everything they can. A few businesses though have used this recession to open their eyes towards new economic opportunity they did not realize before. A local vacuum store located in Crystal Lake, IL saw the national market for central vacuum systems as a whole and realized they wanted to be part of it. "Everyone needs to clean their home whether or not we're in a downturn, so we took this as an opportunity to grow our brand" said Paul Wilbrandt, owner and president of Central Vacuum Direct.
When asked what a central vacuum actually does for a homeowner Paul responded with enthusiasm, "A central vac is the most economical way to clean your home, and provide a healthy living environment for you and your family. They are integrated and actually built into your home's structure, providing you with easy access through multiple inlet valve locations. " Built in vacuums are more common than one might think. Most popular in Canada, they have been creating a strong presence in the United States in both new and existing homes. As the cost of installation has gone down due to increased competition, they have been much easier on a homeowner's wallet than in past years.
This does not go without complaints from some homeowners. "Some people tend to prefer to carry an upright or canister vacuum around, rather than a long thirty foot hose, and vice versa" said Paul. He explained that the real benefits of choosing a whole house vacuum over a portable one is the enhanced cleaning ability, and the equity it actually builds in your home. "Once you explain this to homeowners, they are much more open to the idea of putting on in their house".
When asked why he chose this specific path, rather than focus on other cleaning ventures or types of vacuums his explanation was simple. "This was already a very large part of our business that we had a deep connection with. When we provide someone with an enhanced way to clean and rid their home of dust, allergens, and other particles we know that we are creating a healthier living space for them. This alone was reason enough to create http://www.centralvacuumdirect.com".
Buying online scares some consumers away, as they are not completely sold on whether or not they are able to obtain parts or service for the product they purchase. "Our new online store will make the user experience simple. We have built it in a way so that all central vacuum parts can be found by brand or by type" remarked Paul. This will surely be important as customers come back to purchase filters, bags, and other products for their system.
Creating and maintaining a small business in recent years has been tough and requires a lot of patience. With over 50% of small business closing their doors within the first 2 years, it is obvious why you need the entrepreneurial spirit and dedication to expand your business in these times. Mid America Vacuum is going against the grain, and investing their cash into new business opportunities. "This is what America is about, it is small business like ours that create jobs and provide for the community. We can only hope that our small part adds to the bigger picture and leads us all out of the downturn we're in".
###