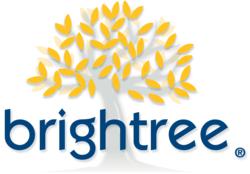 In support of our customers' focus on improving their businesses, we've put some serious technical muscle behind our 5010 efforts rather than just checking the box on compliance
Atlanta, GA (PRWEB) October 06, 2011
Brightree LLC, the leading provider of billing and business management software solutions for the home medical equipment (HME/DMEPOS) market, is enabling more than 1,600 providers to generate electronic claims and receive remittance information in the new 5010 format. Brightree is currently converting customers to Brightree® Release 26— designed to integrate and maximize the 5010 format — via a centrally managed process that will be completed this month. Brightree has been successfully processing thousands of 5010 claims via Release 26 (R26) of its SaaS-based online software for a select group of beta users since early September.
Effective Jan. 1, 2012, the Centers for Medicare & Medicaid Services (CMS) will require that all healthcare providers submit claims using the new HIPAA ASC X12 version 5010 standard. More than 2,000 commercial payers will also adopt the 5010 format at various times in 2012. The implementation of Brightree R26 represents a significant HME industry milestone as the largest business management software user base, which processes $8 billion in claims annually via Brightree, migrates to 5010 capability.
Brightree R26 goes beyond compliance with CMS 5010 requirements to significantly enhance electronic claims production as well as reporting functionality for HME providers. Brightree customers already enjoy the industry's most intuitive and automated platform, but now they can achieve even greater efficiency and accuracy through 5010-related enhancements in R26, including:
-Improved claims management: With R26, it is easier to set up claims and to produce more precise claims. With an enhanced insurance interface, a wide spectrum of additional fields, and other robust new capabilities, it's even easier, faster, and more accurate to submit claims with Brightree.

Enhanced rejection management: R26 integrates claims acknowledgement data into the software and improves other reporting features so that users can point, click, and work rejections quickly and accurately from one place.
-Expanded payer setup: R26 enables integrated payer look up and setup within the application so new payers can be easily submitted to the clearinghouse. With this new tool, billing staff can quickly identify additional electronic claims opportunities and configure a payer with a few clicks without time-consuming phone calls to complete the process.
-Integrated payer 5010 tracking: R26 includes automated payer tracking so that as more than 2,000 commercial payers move to 5010 throughout 2012, the correct format is automatically applied. Users don't have to track payer 5010 status or select which format to send.
"In support of our customers' focus on improving their businesses, we've put some serious technical muscle behind our 5010 efforts rather than just checking the box on compliance," said Dave Cormack, president and CEO of Brightree. "Throughout this process, we have taken every opportunity to make the migration as easy as possible for customers and to truly integrate 5010 to create major enhancements in the software's efficiency."
In addition to these 5010-related enhancements, Brightree R26 includes numerous other enhancements related to ad hoc reporting, Certificate of Medical Necessity management, commercial eligibility and more.
For more information about Brightree R26, or a demonstration, visit http://www.brightree.com/R26.
About Brightree LLC
Brightree LLC is the leading provider of billing and business management software solutions for home medical equipment (HME)/ durable medical equipment (DME) providers, orthotics and prosthetics (O&P) practitioners, and sleep labs (DMEPOS). Brightree's unique SaaS-based software solutions follow the natural workflow of providers to automate and improve how they manage their businesses. Brightree is the only business management software solution endorsed by Invacare Corporation as well as the VGM member service organization. Brightree serves more than 1,600 providers in the USA. For further information, visit http://www.brightree.com or call 1.888.598.7797, ext. 5.
###