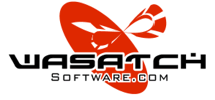 The acquisition of MedCHIT is another milestone for Wasatch Software. It allows us to better serve our existing clients, and enhances our service offerings as it relates to the datacenter, virtualization and cloud computing
Salt Lake City, UT (PRWEB) October 07, 2011
Wasatch Software, a Utah-based provider of technology products and services, announced today the acquisition of MedCHIT, an Idaho-based I.T. (information technology) services provider.
In addition to serving as a reseller of Microsoft, HP, and other technology products to several thousand clients nationally, Wasatch Software also operates an I.T. services and computer support division for small businesses throughout Utah. The acquisition of MedCHIT now expands these services into Idaho. Additionally, the experience and expertise of MedCHIT will allow Wasatch Software to expand its service offerings to medium-sized organizations.
The acquisition comes just after Wasatch Software was named to the Utah 100 and Inc. Magazine's 'Inc. 5000' list, each for a third consecutive year.
"The acquisition of MedCHIT is another milestone for Wasatch Software. It allows us to better serve our existing clients, and enhances our service offerings as it relates to the datacenter, virtualization and cloud computing," stated Spencer Ferguson, President/CEO and founder of Wasatch Software.
"We are extremely excited to join forces with Wasatch Software," said Chris Wessells, President of MedCHIT. "Our existing clientele will benefit significantly from their vendor relationships and knowledge of servers, networks and software licensing. We are also excited to take our talents to a larger market."
It was also announced on Thursday that Wessells had accepted the position of Vice President of Operations at Wasatch Software, a move that became effective immediately.
About Wasatch Software
Wasatch Software, Inc. is a national provider of computer technology products and services with headquarters in Salt Lake City, UT. The Company specializes in managed services, software licensing, computer security, networking, and virtualization, and partners with Microsoft, Symantec, HP, Cisco and others. The company has earned accolades based on its growth and quality of service from Inc. Magazine, Utah Business, TechSelect and others. Learn more at http://www.wasatchsoftware.com.
About MedCHIT
MedCHIT is a regional provider of IT Services to Critical Access Hospitals, Secondary Education, and Engineering firms with headquarters in Idaho Falls, ID. The Company specializes in Project Management, Meeting Facilitation, Strategic Planning, Data Center design and implementation, virtualization, and Healthcare Business Process improvement.
###