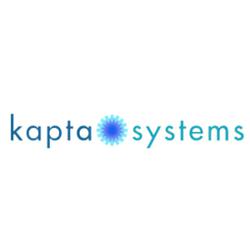 There are lots of great talent management systems in the market today. But none of them are focused on building simple, intuitive tools - that's where we come in. Rather than build something really complicated, we listened to customers and built something
(PRWEB) October 13, 2011
Talent management system interface, Kapta announces a new revolutionary method to managing and tracking employee progress. Kapta has introduced a sleek new web based digital software performance tracker that allows an employer to successfully track the progress of an employee so when it comes time for performance evaluations a full comprehensive database of information is available. Kapta uses an elegant interface to create the most comfortable and friendly experience when managing employee performance levels.
In an industry where technology is typically non-existent Kapta employee evaluation software is completely web based and easy to use for any employer. With the ability to track the progress of an employee almost daily there is zero room for error when it comes to properly evaluating the talent level of individual employees.
The Kapta employee performance tool is perfect for:

Human resources (HR) employees & departments
Department managers
Company owners
How can Kapta technology help a business?
Identifying key employees for growth
Improving HR efficiency
Streamlined employee tracking
100% employee evaluation organization
The Kapta employee performance review system helps keep key company employees organized throughout the year when gathering workplace data on an employee. Organization means good time management which ultimately equates to overall efficiency.
For more information on Kapta and how it can improve your human resource department efficiency please visit http://www.kaptasystems.com today.
###