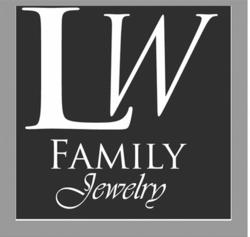 Lockets tell stories, and hold your sacred objects", Lauren says. "A lot of people think a locket is just for photos, I believe they are intended for much more….
(PRWEB) October 18, 2011
Locket Warehouse is sponsoring a contest to win a locket, valued at $100. Lockets have always been Lauren Bradford's first love. A gift from her grandparents when she was a child sparked a lifelong fascination with this specialized jewelry. Ten years ago, while raising her three small children, she decided to use her experience as an artist, a photographer and amateur web designer to create a website specifically for lockets.
Today she has created a huge following, catering to the "sentimental at heart." Her collection of lockets spans all price ranges. They come in all different shapes and sizes as well as metal finishes. Lauren's lockets are created from her own inspiration or from artisans and high-end manufacturers.
Her customers marvel at the ease of her website and dedicated customer service. Lauren also provides an in house engraving and photo insertion service. "There will always be special events in people's lives, and jewelry, especially lockets, brings with it the feel-good knowledge of giving a sentimental but also substantial gift" says Lauren.
From now until October 28th, Locket Warehouse is sponsoring a contest to win a free locket, valued at $100. To enter, they ask that you submit your favorite photo as well as the story behind the image. The photo can vary from a picture of your baby, your wedding day, a loved one who has passed on, to an image reflecting your daily intention or life's purpose. After all entries are received, the voting phase begins. Person with the most votes wins. Winner will be announced via email and posted on Locket Warehouse website on November 14, 2011. Entries must be at least 18 years old and a resident of the U.S. or Canada. No purchase required to participate. One entry per email address.
Lauren believes that lockets are both wearable works of art as well as pieces of precious jewelry. Due to their emotional power, a locket can transform into a family heirloom by being passed down from generation to generation.
For more information contact Locket Warehouse at (888) 501-8777 or contact(at)locketwarehouse(dot)com.
Visit them on Facebook.
###