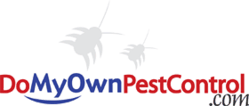 Norcross, GA (PRWEB) October 11, 2011
For nearly eight years, DoMyOwnPestControl.com has been helping people solve obtrusive pest problems on their own. Now, the highly successful online do-it-yourself pest control company from Norcross, GA wants to help Elizabeth Smart and company teach people about Child Safety.
DoMyOwnPestControl.com is sponsoring the Child Safety Conference on October 14, 2011, put on by KeepGeorgiaSafe.org. The Child Safety event will feature several prominent speakers who serve in the child protection arena. One of these will include the President of the Elizabeth Smart Foundation, Elizabeth Smart. Ed Smart, Elizabeth's father, and the President of The Surviving Parents Coalition, will also be speaking at the conference.
As a local company to the event, and a strong advocate for family safety and wellness, DoMyOwnPestControl.com immediately inquired about sponsoring the event.
"Do My Own Pest Control is proud to sponsor both the Elizabeth Smart Foundation and Keep Georgia Safe, two great organizations dedicated to keeping children safe. For someone with four children of my own, it is not hard to support groups that not only instruct children on how to protect themselves and become more aware of their surroundings, but also teaches parents about the dangers facing our children every day and how to react properly should a situation arise. Our employees and our customers are honored to support such a worthy cause." said Michael Gossling, President and Co-Owner of http://www.DoMyOwnPestControl.com.
About DoMyOwnPestControl.com
DoMyOwnPestControl.com was started in 2004 by Michael and Philip Gossling, brothers from the Atlanta Georgia area. Together they have created one of the largest online do-it-yourself pest control retailers in the United States. Honored by multiple organizations, including Bizrate and Inc. 5000, for their rapid growth and superior customer service, DoMyOwnPestControl.com looks to lead the industry in helping homeowners prevent and get rid of the toughest of pests, from bed bugs to termites, without paying costly exterminator fees.
###