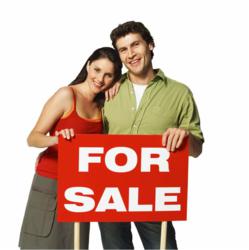 This is the very best tool I've seen help agents focus their time and marketing money on the people most likely to list in the near future. It really works and we love it.
Boston, MA (PRWEB) October 11, 2011
Intelli-MOVE integrates predictive analytics and data mining to target only those pre-movers "Most Likely to Buy". Each homeowner is delivered targeted and personalized print and web messages relevant to their personal situation. This end-to-end, turn-key solution provides Realtors and mortgage bankers with new "ready, willing and able" customers.
"This is the very best tool I've seen help agents focus their time and marketing money on the people most likely to list in the near future. It really works and we love it."
-Chuck Lamb
Past President CALIFORNIA ASSOCIATION OF REALTORS
Past National Association of REALTORS Vice President
Former CEO of Contra Costa Association of REALTORS
40 Years of Experience
Old marketing tactics are too costly and fail in today's fragile market. Today's market demands adopting innovative data mining, predictive analytics and marketing strategies to capture tomorrow's loan originations and home sales.
Driven by complex variables incorporating behavioral, property and local market intelligence, potential buyers are assigned unique scores ranking them by their likelihood to purchase a home in the near future. The "Most Likely to Purchase" are further screened for their ability to secure a mortgage.
Targeted personalized messaging creates highly relevant two-way dialogues with those "Most Likely to Buy". When they are ready to purchase, the lender and Realtor team who establishes the most relevant, personal dialogue will get the business.
Intellidyn founder and CEO, Peter Harvey, said, "A set of unique capabilities needed to be brought together to cost effectively build relationships with these homebuyers so they will entrust Realtors and lenders with one of the most important decisions of their lives. The cost to deploy these capabilities is now extremely attractive to Realtor and lender partnerships. The "secret sauce" is in understanding each buyer's situation and uninvasively incubating them during their decision period."
Intellidyn delivers integrated marketing services as end-to-end ROI-driven solutions to fit specific marketing needs, including:
-Market Opportunity quantification and strategy development
-Hosted Marketing Database Services, enabling access to unique on and offline behavioral data
-Advanced analytics
-Digital Multi-channel Campaign design/execution
-24x7 Performance Reporting
-Personalized Incubation Marketing
RealAgile's CEO, Terry McDaniel, said, "Homeowners are tired of mass-marketed, canned-noise as attempts to generate potential leads. Instead, we provide timely, highly relevant messages to only the "Most Likely" to buy or sell homeowners. We have replaced "shotgun" marketing with targeted, relevant communications to "ready, willing and able" home buyers. RealAgile's patent pending predictive analytics combined with Intellidyn's data mining and multi-channel campaigning enables Realtors and mortgage bankers to achieve response rates and most importantly conversion rates that have never before been achieved." Visit Intelli-MOVE to see these performance levels.
Intellidyn's marketing solutions, breadth of experience from data to campaign design and execution, and its accountability for results separate it from the herd of data brokers and agencies.
For more information and access to Intelli-MOVE case studies, call Intellidyn at: 866-773-5756, ext. 100, email sales(at)intellidyn(dot)com, or visit: http://www.intellidyn.com.
About Intellidyn
Founded in 1998, after 20 years of fortune 50 database marketing experience, Intellidyn has compiled the most current transaction, credit, demographic and behavioral databases, and provides the most in-depth, "atomic" level of data, analytic services, marketing and strategic services across all channels. Sophisticated marketers utilize Intellidyn's data and marketing products and services to boost campaign performance and ROI. Intellidyn is headquartered in Boston and has satellite offices in New York and around the nation to support its rapidly expanding national client base. For more information, visit http://www.intellidyn.com.
About Real Agile
Founded in 2007 by a group of PH.Ds and real estate professionals, RealAgile's patent pending predictive analytics enables clients to turn their haphazard, random marketing into a scalable, dynamic business solution. RealAgile is headquartered in the San Francisco Bay Area with satellite offices in Denver and Melbourne, Australia. For more information, visit http://www.RealAgile.com.
Intellidyn is a registered trademark of Intellidyn Corporation. RealAgile is a registered trademark of RealAgile Corporation. All other trademarks mentioned herein are property of their respective companies.
###