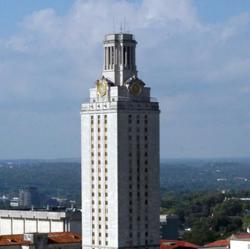 Austin, TX (PRWEB) October 11, 2011
The Professional Development Center (PDC), a component of Continuing and Innovative Education (CIE) at The University of Texas at Austin, announces the launch of a new Associate Safety Professional (ASP)/Certified Safety Professional (CSP®) Examination Preparation Certificate course. In this 1-week course taught on the university campus, participants take part in lectures, problem scenarios, and group discussions to help prepare them for taking the CSP exam. The CSP designation is an industry-recognized credential that signifies the holder to be highly trained, well-educated, and experienced in the safety field. The ASP designation is earned with exams leading up to the CSP exam.
"Today's safety professionals are pushed to the limit with greater responsibilities and more complex safety issues than ever before. This exam prep arms them with the information they need to not only earn ASP/CSP credentials, but also to boost their own effectiveness on the job and their own potential for promotion," says Liliya Spinazzola, manager of the PDC. "Safety professionals working in the environmental sector, mine sites, construction and any number of other areas should consider earning an ASP/CSP designation. We are proud to introduce this exam prep to help them do just that."
According to the Board of Certified Safety Professionals (BCSP), the CSP credential is the industry-standard mark of the safety professional. The BCSP Web site states: "Like the Professional Engineer designation for engineers or the Certified Public Accountant designation for accountants, the CSP certification marks individuals who have met educational and experience standards and passed rigorous examinations validated against the practice of hundreds of safety professionals." The BCSP Web site also reports that the CSP certification is in high demand by employers and government agencies and that CSP certification holders earn higher salaries, receive more promotions and hold more leadership assignments than their peers who have not earned the certification.
Additional information including course details, registration information, instructor information and pre-requisites is found online at http://www.utexas.edu/ce/pdc/certificate/asp-csp-exam-prep/.
About the Professional Development Center:
The Professional Development Center (PDC), a component of Continuing and Innovative Education at The University of Texas at Austin, offers a wide range of programs and courses designed to help individuals and organizations around Texas and around the world improve personal, professional and organizational performance. http://www.utexas.edu/ce/pdc/
###