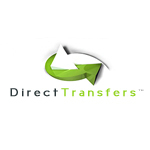 Moorpark, CA (PRWEB) October 07, 2011
Direct Transfers, a company dedicated to helping timeshare owners escape from their time share investments, is pleased to announce their presence on the social networking site, Twitter.
As the leading provider of timeshare transfers, Direct Transfers is committed to providing support and service wherever their customers may be and how they choose to communicate. Whether it's via email, to calling the customer service phone number or reaching out for help through social media channels like Facebook and Twitter, Direct Transfers believes in being available.
The Direct Transfers Twitter account shares the latest news in the world of timeshare industry along with their latest blog posts. Direct Transfers believes in providing excellent customer service, and giving customers a place to immediately get the best quality assistance when they need and want to be taken care of.
With so many companies in the timeshare industry making it difficult for their customers to reach them, Direct Transfers does just the opposite and provides customers many ways to reach them based on their personal preference. Direct Transfers is committed to meeting the needs of their clients with the highest level of satisfaction in the industry.
About Direct Transfers
Direct Transfers, offers our clientele a way to successfully exit a timeshare contract. Every single transfer is handled with precision and care. As a result, Direct Transfers has established itself among the market leaders in the timeshare transfer space.
For more information about Direct Transfers, please visit DirectTransfers.com or email support(at)directtransfers(dot)com
###