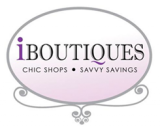 Because boutiques tend to stock hand-made, artisan items and merchandise from hard-to-find brands and emerging designers, they are a refreshing alternative to major department stores
New York (PRWEB) October 11, 2011
Today, iBoutiques announces the public Beta launch of its online fashion marketplace for niche boutiques and independent designers. The new e-commerce site's mission is to bring authentic bricks & mortar women clothing boutiques online, as well as other select specialty stores and independent and emerging designers, and to promote them by showcasing each brand's virtual storefront on the iBoutiques marketplace. Now, consumers nationwide can discover an array of specialty shops and browse for unexpected finds and unique fashions, much like when one travels and seeks out local shops tucked away on side streets – but without leaving home or office to enjoy the fashion shopping experience, and with the added convenience of finding all the boutiques in one place.
The online emporium currently features clothing, accessories and gifts from over 40 designers boutique dress shops and specialty stores, most of them based in New York City, and it plans to add more stores and fashion and jewelry designers nationwide over the next few months. In addition to fashionable women's clothing, shoes, jewelry, bags and other accessories, iBoutiques is also a source for apparel, accessories and gifts for babies, kids fashion, and men's fashion, as well as products in the health and beauty and home and garden categories. To add more diversity to internet shopping experience, iBoutiques will be featuring a number of vintage shops and even some pet boutique stores.
Unlike most other online marketplaces, iBoutiques allows shoppers to check out from multiple stores at the same time via one simple transaction – a huge time-saver. And because iBoutiques offers free UPS ground shipping, consumers have added incentive to buy.
iBoutiques is backed by Great Oaks Venture Capital, a New York-based firm that has invested in several other successful e-commerce sites, as well as tech, media and internet advertising companies.
"Because boutiques tend to stock hand-made, artisan items and merchandise from hard-to-find brands and emerging designers, they are a refreshing alternative to major department stores," says Ben Lin, Partner at Great Oaks Venture Capital. "But small stores often lack the resources to build and effectively promote their own e-commerce websites, and bricks-and-mortar boutiques lack national reach because they rely on local foot-traffic into their physical storefront."
The solution is iBoutiques.com, a turn-key e-commerce platform that allows even the smallest retailers to leverage the site's technical and marketing resources – among them professional Search Engine Optimization and Search Engine Marketing – and participate in the national e-commerce marketplace. The easy-to-use site helps retailers build their brands and increase their sales and margins both in-store and online. Each boutique can create a custom virtual storefront that includes a description of the store, its products, its style mission and vision, and details on what makes that particular boutique special. It's free for vendors to register and there is no listing fee for products. iBoutiques only charges a service fee when a sale is made, and iBoutiques covers the cost of shipping.
For shoppers, iBoutiques.com is a unique new destination where customers can discover a curated collection of intriguing dress boutique stores and designer brands, and learn about the people and the stories behind them. Social plugins allow shoppers to comment on products and "Like" products on Facebook and to share on Facebook or via email. If a shopper has a question about the product, they can post a question on the product page, or by private email, via the "Ask the boutique" button.
An added value of the site for both retailers and consumers is access to the iBoutiques the promotional Deal Voucher program. The deals are currently available only to bricks-and-mortar vendors on a local, in-store only basis, but will be expanded to online retailers in the near future. Boutiques with storefronts on iBoutiques can offer a local Deal Voucher with an appealing discount, which is good for in-store use only for a limited period of time. While there are several other sites offering local deals for bricks-and-mortar boutiques, iBoutiques is the only one offering shoppers an authentic preview where they can immediately browse examples of real products posted for sale online by the vendor offering the deal.
Another engaging feature for shoppers is the iBoutiques' unique referral program, which allows consumers to earn unlimited credit for shopping on iBoutiques. A user simply uses Facebook, Twitter or email to invite friends to join the site via the user's unique referral code and then benefits by receiving iBoutiques credit every time any of their friends makes a purchase, as well as whenever friends-of-friends in their invitee network purchase something, up to six degrees of separation. The program helps build user acquisition by encouraging user loyalty and viral sharing among friends and family.
During the Beta phase, the iBoutiques team will continue enhancing the site and adding features to improve the user experience for both vendors and shoppers. iBoutiques is actively seeking high-quality boutiques join as Charter Vendors during the beta launch phase. The official launch is planned to happen in late fall or early winter 2011/2012.
###