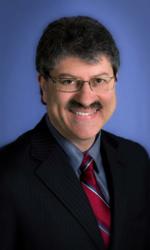 Nothing has been more rewarding to me all these years than being able to better my patients' lives,
Mission Viejo, CA (PRWEB) October 11, 2011
Cosmetic dentist, E.M. Makhoul, DDS, has announced the launch of a new, patient-focused website created by dental website design leader, ProSites, Inc. Dr. Makhoul's practice is utilizing the website to educate the community on the importance of oral health. The website includes procedure pages with informative dental content as well as a frequently asked questions page to address common concerns on topics ranging from oral hygiene to difficult dental procedures.
"Nothing has been more rewarding to me all these years than being able to better my patients' lives by beautifying their smile and to help other dentists in the community as a Dental Adviser on the subject," said Dr. Makhoul.
The website possesses interactive attributes including educational videos and a free Smile Gallery feature to help patients make better informed decisions about their oral health. Current and prospective patients now have access to information about providers, educational videos, before and after photos of dental procedures, and other informative content when they visit the website. Some of the services offered by Dr. Makhoul include:
Cosmetic Dentistry
Implant Dentistry
Sedation Dentistry
The practice's new website also utilizes extensive search engine optimization techniques to reach patients and local consumers who are searching for relevant information about Mission Viejo cosmetic dentistry.
About E.M. Makhoul, DDS:
Dr. Makhoul graduated from Loma Linda University in 1983. He is a member of the American Academy of Cosmetic Dentistry and a Dental Board Adviser to the Orange County chapter of the Seattle Club for Advanced Dental Education. Dr. Makhoul established his dental practice in 1983 focusing on comfortable, cosmetic dentistry and family orthodontics in Mission Viejo, CA. The Consumers' Research Council of America selected Dr. Makhoul as one of America's Top Dentists in 2008. For more information on E.M. Makhoul, DDS, please visit the website at makhoulsmiles.com.
###