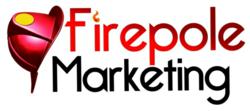 unfortunately, information about success rates and results is largely anecdotal
Montreal, Quebec (PRWEB) October 10, 2011
Firepole Marketing, the definitive online resource and marketing training program for entrepreneurs and Small Business, BIG Vision, the new book by award winning authors and serial entrepreneurs Matthew Toren & Adam Toren announced today the launch of a survey aimed to answer the burning question on every entrepreneur's mind – "Is it worth taking my business online?"
In the first-ever survey of businesses who have or are aspiring to become geographically independent, otherwise known as "semi-local", Firepole Marketing and Small Business, BIG Vision attempt to collect real data relating to the outcomes and success rates of such initiatives for the average business. The survey titled "Semi-Local Business Survey" will collect data from entrepreneurs who have either gone through the process or who are considering doing so. The survey will run from October 10th, 2011 to October 16th, 2011 and can be found at http://www.firepolemarketing.com/blog/survey/
"Semi-Local" businesses are defined as local businesses that pursue customers outside their geographic region in the goal of becoming location independent, expand their reach or diversify their income. These businesses typically leverage the Internet and other new marketing technologies to achieve this goal. Many consultants, freelancers, bloggers and service providers belong in this category.
The desire to become semi-local is a growing trend fueled by advent of online tools and services that make this possible, as well as the desire by many to create a "work from anywhere" lifestyle.
"Unfortunately, information on the success rates and results of such initiatives are largely anecdotal and dominated by the stories of the extraordinarily successful initiatives on one end of the spectrum, and the dismal failures on the other." says Danny Iny, co-founder of Firepole Marketing. "Our survey is meant to uncover the truth about what real businesses who try to do this are experiencing, which is currently unknown to the average business owner."
"You don't hear much about the businesses that have seen modest to great success in becoming semi-local," says Peter Vogopoulos, university lecturer and co-founder of Firepole Marketing, "Even murkier are the specifics surrounding the initiative. How long did it take to get going? How much did it cost in terms of money and effort? What were the common problems encountered? What were the results? Was it worth it? We want to get at the real information and make it available. It's an important business trend and there is not a whole lot of reliable data out there."
The survey aims to be a baseline for entrepreneurs who are considering adopting the strategy. Says Iny: "Knowing the answers to these questions would save a lot of headaches for entrepreneurs who want to become semi-local, because it will provide them with a comparative baseline upon which to base more realistic expectations."
The survey will collect and analyze data from entrepreneurs who have attempted or aspire to become "semi-local". All entrepreneurs are invited and encouraged to participate. The survey will run from Oct 10th, 2011 to Oct 16th, 2001 and can be found at http://www.firepolemarketing.com/blog/survey/
Results will be published on the Firepole Marketing blog and the Small Business, BIG Vision blog, followed by the survey's partners: Kikolani, E-Junkie, ROIdetector, Advanced Riskology, Big Dogs Internet Marketing, Resort Entrepreneurs, The Big Red Tomato Company, Commission Maniac Blog, The OneofAKindpreneur, Bliss Habits, Engage to Convert, Metamorphoself, Fast Effective Copy, The Literary Smorgasboard, Haroun Kola, Dave Wellman, and Gabor Szabo.
About Firepole Marketing
Firepole Marketing is the definitive online resource and marketing training program, designed to turn non-marketers into expert marketers. Designed specifically for busy small business owners, it guarantees to add $1,000 to your monthly income within the timeframe of its six-month comprehensive program. For more information, visit http://www.FirepoleMarketing.com
About Small Business, BIG Vision
In the world of entrepreneurship, your vision solidifies your resolve when things get tough, and it reminds you why you went into business in the first place. Authors, brothers, and serial entrepreneurs, Matthew and Adam Toren have compiled a wealth of valuable information on the passionate and pragmatic realities of starting your own business. They've also gathered insights from some of the world's most successful entrepreneurs. This book delivers the information that both established and budding entrepreneurs need, explains how to implement that information, and validates each lesson with real-world examples. Small Business, BIG Vision provides inspiration and practical advice on everything from creating a one-page business plan to setting up an advisory board, and also delivers a call to social entrepreneurship and sustainable business practices.
###