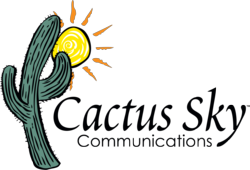 "The missing link to your customers"
Sarasota, Florida (PRWEB) October 07, 2011
Cactus Sky Communications, a leader in online marketing, has added a database of 100 million cell phone numbers to enable cell phone matching. Cactus Sky's business clients can now access their customers' cell phone numbers after they have been "matched" or "appended." This is in addition to the email matching service that is already available from Cactus Sky at http://www.emailmatching.com.
"This gives our clients an edge in marketing. They now have more opportunities to reach their clients—through phone calls, emails and text messages," explains Cactus Sky Communications President Peter Martin.
Most companies have a database of simply customers' names, addresses and home phone numbers. They don't have the more valuable emails and cell phone numbers. The Cactus Sky platform now matches the clients' databases with the proper emails and cell phone numbers.
At the end of 2009, there were about 280 million mobile subscribers, reaching 87 percent of U. S. households. Right now, 32 million Americans have cut their landlines and only have mobile phones. Studies show that Americans always have their cell phones within three feet of their reach. Cell phones are now less of an instrument for talking and more a tool for total communications—email, texts and web browsing. The Cactus Sky platform provides companies with more complete client information and contact points which allows businesses to more effectively communicate with their clients.
"There are three things you take when you leave the house--your wallet, keys and cell phone, and our goal is to provide companies one more avenue that they can use to reach their customers," says Martin. The new service will take the company's customer database and cross-reference it with our proprietary cell phone database to find matches."
As the smart phone continues to evolve, people are not only receiving their email on their phones but are also actively using text messaging. Today there are more texts placed than phone calls every month. The average person sends 357 texts each month versus 204 phone calls. The combination of email and text messaging provides a competitive advantage so that businesses can reach consumers quickly and at the times they're making buying decisions. Mobile messaging has become an important communications tool and has a 97% open rate and a 20% marketing response rate which is considerably higher than other forms of marketing.
Cactus Sky is helping companies expand their mobile marketing database. By giving consumers compelling reasons to opt-in to join their mobile network, the companies are accumulating a vast cache of cell phone numbers. "Our Goal at Cactus Sky is to provide cutting edge solutions to help our clients succeed," says Martin.
Cactus Sky is a full-service online advertising and public relations agency whose services increase and expand leads, sales and revenue. The company offers: website design, email marketing, online contests, database management, social media, public relations, online advertising, search engine marketing and mobile messaging. Cactus Sky has the largest consumer and business opt-in email database in the industry and has recently added a mobile phone database so clients may communicate via text messaging. To learn more about Cactus Sky and its marketing solutions visit: http://www.cactussky.com http://www.emailmatching.com http://www.potofgoldprogram.com
###