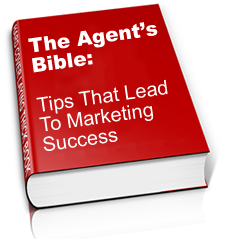 "We are here to make sure the agents who use our service find top-notch information. We measure our success by their success."
La Jolla, California (PRWEB) October 08, 2011
TopPickLeads.com is releasing the "The Agents Bible: Insurance Marketing Tips That Lead To Success," a must-have for new insurance agencies needing a road map to success. This comprehensive guide is completely free of charge to the insurance agents who use their free services.
TopPickLeads.com understands that lead generation companies are not the only way to market for new customers, particularly a new insurance agency. TopPickLeads.com understands that agents needed a reliable source to find out which insurance leads companies worked to generate new business. This combined, first-hand knowledge provides great insight and experience on becoming successful.
Designed specifically as a tool for insurance agents, TopPickLeads.com website brings top lead generation companies and independent agents together. TopPickLeads.com purchases leads from multiple lead companies, work the lists, and discover which ones are most successful.
This research data is provided in reviews and uploaded onto their website, providing insurance agents with a fast path to the best leads.
In addition to their research and reviews of insurance leads companies, TopPickLeads.com has now completed extensive research for this guide. "The Agents Bible: Insurance Marketing Tips That Lead To Success," which they will later offer for sale, is now provided completely free of charge for website customers.
This guide represents marketing tips gathered from best-selling books on marketing, successful insurance agents, and marketing professionals, and is compiled into one comprehensive report. Now agents can download this free guide and save tons of money compared to what they would spend buying marketing books at the bookstore. Those books often are very general and are not geared towards insurance agents. TopPickLeads.com feels this is precisely why this guide is timely.
The resourceful website knows that good advice is expensive, and that many new insurance agents are looking for ways to further build their client base. TopPickLeads.com believes this guide is relevant for today's new insurance agencies, and provides them a feasible map for success.
In addition to serving as a guide of the best insurance lead companies, and the free agency marketing guide, TopPickLeads.com features a blog that provides useful, current information on running an insurance agency. There are few places an agent can find such helpful information for free.
One of the representatives for TopPickLeads.com says, "We are here to make sure the agents who use our service find top-notch information. We measure our success by their success."
Agents are encouraged to go to TopPickLeads.com and download the free guide.
###