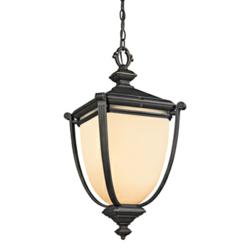 Customers now have an online buying guide to help them make smart decisions in purchasing home lighting products
San Mateo, CA (PRWEB) October 11, 2011
As the end of 2011 draws near, Kichler Lighting Superstore, an online retailer of the finest home lighting products, recently unveiled new sections on its website to help homeowners plan ahead for their 2012home lighting plans.
Kichler Lighting Superstore included three new categories in its online store to assist customers in finding the perfect light fixture for their homes. Created with homeowners and design professionals in mind, the Lighting FAQs, Design Center and Professionals Program are part of the company's operation to deliver top-notch professional advice in planning home lighting schemes.
"We saw the need for customers to have an online buying guide which will help them make smart decisions in purchasing the proper lighting products. Our team knows how difficult it is to create a lighting plan, so we added these sections to the website to help our customers," states Karishma Baijal, spokesperson for Kichler Lighting Superstore.
Whether it's indoor or outdoor lighting, customers can easily find the answers to lighting design challenges by referring to the new sections on the Kichler Superstore site. The Design Center offers information about the different light fixtures, while the Lighting FAQs answer the most pressing questions about purchases.
While the Design Center and Lighting FAQs are created for every customer, the Professionals Program is an exclusive to designers, builders and contractors. Created for large volume projects, the program offers members custom quotes, free shipping on most orders, bulk discounts, direct access to customer service specialists, hassle-free returns and zero restocking fees. Signing up to the program gives design professional s exclusive access to the benefits.
With lighting trends changing every year, it is important for both homeowners and designers to be in-the-know. Old influences that meld with contemporary designs are forecasted to dominate the home lighting scene in 2012. Bathroom lighting goes beyond utilitarian as flowing lines and glamorous designs that echo Old World flair make their way to homes. Kitchen lighting becomes dramatic with chandeliers and pendants.
To learn more about Kichler Lighting Superstore's new online sections, visit http://www.kichlersuperstore.com.
About Kichler Lighting Superstore:
At Kichler Superstore, our goal is to help you find the perfect Kichler Lighting fixture for your home. We are passionate about Kichler Lighting products and have dedicated ourselves to being the finest retailer of Kichler Lighting light fixtures.
###