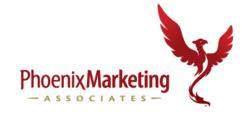 We're very grateful to be partnering with the Osborn's and Yogurtology for this important event--their efforts will truly raise awareness within the community which is key to the success of our annual smoke alarm walk
(PRWEB) October 07, 2011
Jim and Mindi Osborn, owners of three Valley Yogurtology locations and long time supporters of the Phoenix Fire Department's annual smoke alarm walk have announced a program which incentivizes the community to change out their old smoke alarm while catering to sweet tooths everywhere.
This Saturday, October 8th, bring your old smoke detector to the participating Kierland Village Center, Shea Scottsdale Center and Scottsdale Fashion Square locations along with your receipt of a newly purchased smoke alarm and receive a free cup of Yogurtology frozen yogurt. Offer good at these locations only.
The annual smoke alarm walk has been very close to the hearts of the Osborn's since 2005 when they tragically lost their son, T.J. in an apartment fire. The senseless loss was due to the lack of a working smoke alarm in the apartment which also claimed the lives of two other individuals.
The event at the three Yogurtology locations coincides with the Phoenix Fire Department's efforts this Saturday where uniformed firemen and volunteers will walk door to door through Valley neighborhoods educating residents on the dangers of fire and installing new smoke alarms free of charge. To date, the collective efforts of the Phoenix Fire Department and the Osborn's have resulted in nearly 8,000 new smoke alarm installations.
"We're very grateful to be partnering with the Osborn's and Yogurtology for this important event--their efforts will truly raise awareness within the community which is key to the success of our annual smoke alarm walk," explained Captain Lisa Jones of the Phoenix Fire Department.
"We're honored to have worked with Mayor Gordon's office and the Phoenix Fire Department for six years now and hope our efforts pay dividends in raising awareness of the importance of replacing old smoke alarms," explained Jim Osborn.
Residents wishing to participate are encouraged to visit the following locations on October 8th:
Yogurtology
Kierland Village Center
6501 E. Greenway Parkway, #150
Scottsdale, AZ 85254
Yogurtology
Shea Scottsdale Center
10749 N. Scottsdale Road, #103
Scottsdale, AZ 85260
Yogurtology
Scottsdale Fashion Square
7014 E. Camelback Road, #545
Scottsdale, AZ 85251
Phoenix Marketing Associates currently manages social media marketing, PR and email marketing campaigns for the three Scottsdale Yogurtology locations.
About Phoenix Marketing Associates:
Phoenix Marketing Associates works with small to medium sized businesses across North America to provide targeted and results driven marketing solutions on a contract basis within any budget. Their consultative approach allows for a thorough needs analysis which translates into an effective marketing and online PR strategy that saves their clients time and money while providing maximum exposure.
By assigning a team of qualified professionals to each individual situation and utilizing the most current communication and online demand generation technologies, Phoenix Marketing Associates enables businesses to achieve Fortune 500 results on an entrepreneurial budget. For additional information, please visit http://www.PhoenixMarketingAssociates.com
Media contact:
Jason W. Jantzen
Phoenix Marketing Associates
602-282-0202
###