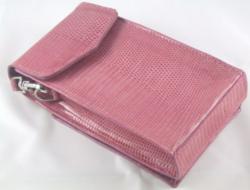 iPurse
(PRWEB) October 16, 2011
CEO of iPurse, Robin Trehan, said, "We will be exploring strategic options in terms of licensing of brands." Robin Trehan, CEO of iPurse, explained the importance of brands in the fashion world, and said that he is considering the possibility of brand licensing so as generating additional revenue and utilizing it in the further growth of the product lines and business, as well.
The process of Brand Licensing is responsible for managing the contracts between the trademark owner and a company or individual who wants to join their product with the brand name for a given period of time within a specified territory. Both the manufacturer and brand owner benefit from brand licensing.
According to Robin Trehan, the fundamentals of the Sigmoid Curve can be utilized for understanding the time, need and challenge for any business transformation efforts. Sigmoid Curve is an S-shaped curve, a metaphor for all stages of development, like the waxing and waning of the product's popularity. The secret of the steady growth lies in starting a new sigmoid curve before the first one fades out. iPurse CEO emphasized the evolution of branding in context with the new e- commerce era. He also explained about how the sigmoid curve is an essential component in evolving the fashion feeds and the need to stay ahead of the curve.
Basically creating S curves within the existing S curves.
iPurse™ is a registered trademark. It is not only a basic accessory, but also a trend setter for giving customers an elegant look. The iPurse is an ideal choice for the music lovers who love listening while moving and keeping it stylish and discrete at a time. iPurse™ serves the need of everyone whether a college girl or working professional - personalized items can be well kept inside it. To know more about the different products for this month, visit http://store.ipurse.com.
Contact info
FOR MORE INFORMATION, CONTACT
http://www.iPurse.com
contact(at)iPurse(dot)com
###