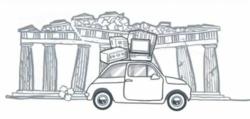 (PRWEB) October 11, 2011
An Exchange migration can produce a number of challenges for any organization. Migrating from Microsoft Exchange 2003 to Microsoft Exchange 2010 or Office 365 will bring new technologies and advanced capabilities to organizations.
Document current Exchange deployment
Understanding what technologies are currently in place is vital to effectively creating the final Exchange design and the Exchange migration plan. Important elements of the Exchange environment that should be documented as part of an Exchange migration plan include: mailbox quantities, sizes and relationships, usage patterns, mailbox types, non-managed storage, mailbox growth, public folders, client connection mechanisms, bandwidth and traffic patterns, and versions of Exchange. This information helps develop a short and long-term growth strategy for organizations' Exchange migrations.
Assess and mitigate risks
Exchange migrations involve change and risks. Therefore it is important to identify and understand risk exposure to ensure the organization is not negatively impacted. Potential issues include service interruption, data loss, loss of high availability, and data leaks. Mimecast can now help mitigate these risks with the Exchange migration assist service, which includes email archiving, email continuity and email security.
Perform the Exchange migration using Mimecast
A well-designed Exchange migration plan should cover every operational aspect of moving services and data to the new platform. Best Exchange migration practices for Mimecast customers include: move inbound and outbound mail flow to Mimecast, upgrade Outlook to minimum version to create a consistent desktop, ingest PSTs for each geography to the Mimecast service, integrate BlackBerry services, create a migration plan for each individual geography, batch users into pilot groups, uninstall old versions of Exchange, and decommission Exchange 2003.
Documenting, carefully recording details, and identifying risks involved in migration establish a solid guide for performing a successful Exchange migration. Mimecast's new services can help any organization to ensure an exceptionally smooth and trouble-free Exchange migration. Visit the Mimecast website for more information about the Exchange migration assist service and Exchange migration guidelines.
###