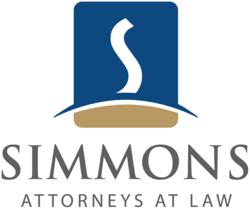 I'm looking forward to bringing these cases to a successful resolution for our clients
East Alton, IL (PRWEB) October 12, 2011
Simmons Browder Gianaris Angelides & Barnerd LLC pharmaceutical attorney, Andrew Williams, has been chosen to fill a leadership position in the national litigation surrounding the pain killer drug Darvocet, which has been banned by the Food & Drug Administration for causing serious cardiac problems. Citing case number 2:11-md-02226-DCR in the Darvocet, Darvon and Propoxyphene Products Liability Litigation case, cases against the manufacturers were consolidated this week before U.S. District Judge Danny C. Reeves in the Eastern District of Kentucky.
"Judge Reeves appointed an experienced group of attorneys to lead this effort," Williams said. "I'm looking forward to working with them and helping bring these cases to a successful resolution for our clients."
Williams said consolidating the cases into an MDL will help making pretrial procedures such as discovery more efficient and will save both time and money for everyone involved.
In November 2010, the FDA banned Darvon, Darvocet and other generic versions of the drugs containing propoxyphene, which has been plagued with safety concerns since it was first developed in the 1950s. The total ban came after studies showed that healthy people taking normal doses of the drug experienced serious cardiac side effects.
"The drug's effectiveness in reducing pain is no longer enough to outweigh the drug's serious potential heart risks," said Dr. John Jenkins, an FDA official, in a news release about the Darvocet ban.
Since 2009, more than 10 million patients have been prescribed some form of propoxyphene, according to the FDA.
"People are filing Darvocet lawsuits because they were led to believe the benefit of using these drugs outweighed any potential side effects," said Williams. "Unfortunately, that clearly was not the case. Folks simply were not adequately warned about the drug's serious cardiac side effects."
Williams has been practicing law since 1993. He has represented thousands of individuals in personal injury cases totaling more than $7 million in settlements and verdicts.
About Simmons Browder Gianaris Angelides & Barnerd LLC
The Simmons Firm is a leading law firm in pharmaceutical litigation. The Simmons Firm has experience in litigating complex medical matters and has taken a leadership role in standing up for individuals who have been injured by dangerous or defective drugs. The firm's pharmaceutical lawyers have represented thousands of clients and recovered more than $230 million in verdicts and settlements in cases involving Oxycontin, Vioxx and more. Learn more at http://www.simmonspharmalaw.com.
###