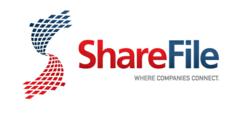 Raleigh, NC (PRWEB) October 10, 2011
Triangle Business Journal announced today the recipients of the Best Places to Work Award. ShareFile is recognized as one of the Best Places to Work in the Triangle, within the medium-sized business category. Triangle Business Journal's Best Places to Work Award celebrates the Triangle companies that have been most successful in creating a positive work environment that attracts and retains employees. The winners have developed remarkable workplaces through a combination of company culture, working conditions and benefits.
"These awards are a testimony to the good work done by businesses in the Triangle that recognize employees are a company's most valuable assets," says Triangle Business Journal publisher Bryan Hamilton. "The emphasis on keeping workers happy and productive is clearly evident among these 35 winners."
Winners will be honored in a special section of the Triangle Business Journal, appearing in today's print edition, as well as at the Best Places to Work awards event at the Embassy Suites in Cary, NC.
About Triangle Business Journal: Triangle Business Journal, a multimedia business news platform, is the leading provider of local business news for the Raleigh-Durham-Chapel Hill area of North Carolina. Triangle Business Journal also publishes special publications such as SPACE, Living in the Triangle, The Business of Law, Luxury Living, Research Triangle Relocation Guide and Book of Lists. In addition to its award-winning weekly newspaper, TBJ hosts recognized, sold out events such as Fast 50, Women in Business, 40 under 40 and others. At trianglebusinessjournal.com you will find daily breaking business news, nominations for awards, business events and resources for those driven to lead in the Triangle region.
About ShareFile: ShareFile is a customer-focused software company that helps businesses exchange files with clients, partners, and colleagues easily, securely and professionally. Unlike an FTP site, ShareFile can be accessed using any standard web browser and does not require software installation or training. The Company has over 3 million users across 120 countries and provides business solutions to more than 50 different industries including accounting, advertising, legal, graphic design, consulting, health care and engineering. Headquartered in Raleigh, North Carolina, ShareFile was named to the 2010 and 2011 Inc. 500 list of America's fastest-growing private companies, and is a 2008 Winner of CNET's WebWare 100 for file storage and security. For more information on how to send large files and virtual data room solutions, please visit ShareFile.
###