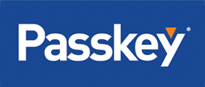 Waltham, MA (PRWEB) October 12, 2011
Passkey International, Inc. ("Passkey") today announced that it has completed the acquisition of UK-based Velvet Software Limited ("Velvet"). Velvet is the leading provider of conference, event and accommodation technologies for organizations, conference destinations and individuals in the UK.
Velvet's client base includes over 40 of the UK's largest Convention and Visitors Bureaus ("CVBs"), such as Birmingham, Manchester, Liverpool, Belfast, Glasgow and Cardiff, as well as corporate clients, associations and event management companies.
Velvet's strong presence in the UK complements Passkey's prevalence in the North American market, which includes 90% of major CVBs along with hundreds of hotels, corporations, meeting management companies and organizations.
The addition of Velvet underscores Passkey's commitment to leadership in the event housing space and advances the Company's strategy of global expansion following the opening of its office in Singapore last year.
The combination of Passkey and Velvet innovations is expected to accelerate the adoption of event housing technology across the globe, and speed up the development of new capabilities that deliver better housing experiences to attendees, meeting planners, destination and hotels.
The Company intends to build upon Velvet's market and technology expertise in the UK and leverage the core capabilities and deep ties with UK and European destination, meeting planners and hotels. Under the new name Passkey International UK Limited, the Company will continue to operate from Velvet's existing UK facilities.
About Passkey
Passkey (http://www.passkey.com) is the travel industry's de-facto standard hotel booking technology for meetings and events. The Company's cloud-based platform, GroupMAX, is used by thousands of hotels, destinations and meeting planners worldwide to manage the hotel accommodation process for events of every size. At the heart of GroupMAX is the ability for clients to offer event-specific web/mobile booking sites for event attendees to book their hotel rooms online while enjoying multiple stay and upgrade options. With offices in the US, the UK and Singapore, the Passkey global network now includes over 90% of major US and UK Convention and Visitors Bureaus, as well as a wide range of hotels, casinos, resorts, meeting planners, corporations and meeting management companies.
###