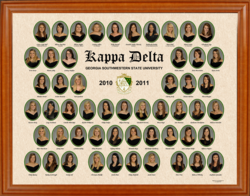 "We guarantee each composite with a lifetime warranty, proving that our product stands the test of time." says Barbara Drake, Production Manager.
Crystal Lake, IL (PRWEB) October 08, 2011
Becoming an Accredited Business with the Better Business Bureau (BBB) is an honor not given to all businesses; because not all businesses meet eligibility standards. Digital Pix & Composites, is pleased to announce that it has met all BBB standards and is now an Accredited Business.
"Accreditation in the BBB is by invitation only," said Steve J. Bernas, President & CEO of the BBB serving Chicago and Northern Illinois. "And only those businesses that meet our high standards, and pass the review process are approved by our Board of Directors."
As with all businesses that are accredited by the BBB, Digital Pix & Composites has committed to the BBB Code of Business Practices. The Code is a comprehensive set of policies, procedures and best practices on how businesses treat consumers. These standards call for building trust, embodying integrity, advertising honestly and being truthful. Bernas added, "To maintain their Accreditation a business must be transparent, honor their promises, be responsive to their customers, and safeguard their privacy."
"Digital Pix is thrilled to be a BBB Accredited Business," said Janis Bohner, General Manager/Owner. "From our photographers to our custom framers, the Digital Pix staff amplifies excellence in every element of the composite process." Echoing Janis's comments, Barbara Drake, Production Manager said, "We guarantee each composite with a lifetime warranty, proving that our product stands the test of time."
The owners of Digital Pix are part of a family that has been providing composite and portrait services to the Greek and professional school communities since the mid-1960s. At a time when traditional raised injected molded plaques were first introduced by them, quickly became the industry standard and Digital Pix still offers these highly popular plaques today.They also specialize in fraternity and sorority convention photography.
For additional information regarding the Better Business Bureau accreditation given to Digital Pix or information about the company, please contact Carol Gauger, PR Coordinator, or visit the website; http://www.dpcpix.com.
###