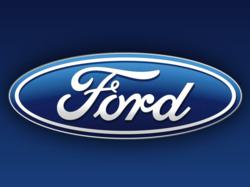 Manitowoc, Wisconsin (PRWEB) October 09, 2011
At Maritime Ford, the leading Ford dealership in Manitowoc, Wisconsin, the professional sales staff is excited about all the great fuel saving technology that is being released by Ford. They know that consumers are going to be quite excited as well.
"Customers are prioritizing fuel economy above every other trait when they make most vehicle purchases," said Derrick Kuzak, group vice president, Global Product Development.
"Ford is meeting people's needs by offering a family of fuel-efficient vehicles – from hybrids to electrics to traditional gasoline-powered cars – packed with class-leading technology, giving customers both exciting and greener driving choices."
The all-new Escape, which is set for being revealed next month at the Los Angeles Auto Show, features a powertrain lineup with three fuel-efficient four-cylinder options, including the new 1.6- and 2.0-liter EcoBoost engines and a 2.5-liter Ti-VCT four-cylinder. The Escape will be Ford's first SUV to be available with two fuel-efficient EcoBoost engines, delivering class-leading fuel economy and performance.
"Expanding the availability of EcoBoost technology in the all-new Ford Escape will give customers a great range of choices for the fuel efficiency and performance they want in a small SUV," said Joe Bakaj, vice president, Powertrain Engineering.
"This advanced technology in the new Escape delivers on our commitment to provide class-leading fuel efficiency in every new Ford product."
Next year, Ford also will grow its electrified vehicle production capacity when it launches the C-MAX Hybrid and C-MAX Energi plug-in vehicles. Both five-passenger hybrids will provide another fuel-efficient option for customers.
The new version of the Escape Hybrid's award-winning powertrain moves to the five-passenger C-MAX Hybrid and will feature the first hybrid transmission and lithium-ion battery system Ford is building in-house. Their new hybrid powertrain will be available exclusively in C-MAX, and it will deliver a more than 25% overall improvement in fuel economy versus the outgoing Escape Hybrid. At the same time, it will still offer hybrid customers the five-passenger capability they expect.
Consumers who want to learn more about any of the great new, fuel saving technologies from Ford should stop by Maritime Ford - the leading Ford dealership in Manitowoc, Wisconsin and surrounding areas.
###