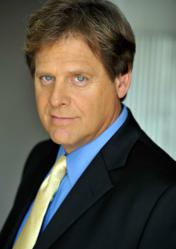 Arguably, the Federal Defense of Marriage Act is unconstitutional as a violation of full faith and credit, which requires recognition of any legal marrriage
Philadelphia, PA (PRWEB) October 07, 2011
Are you or anyone you know living together as a gay or straight unmarried couple?
Attorney experts address the legal rights of partnered couples Monday, October 10, 2011 at 7:00pm on The American Law Journal television program airing on the Philadelphia CNN-News affiliate WFMZ-TV found on these channels. The program will also be available online starting Tuesday, October 11.
Joining host Christopher Naughton are family law attorneys Donald F. Spry, II, Esq. of King Spry Herman Freund & Faul in Pennsylvania and Ivette Alvarez, Esq., from New Jersey's Einhorn Harris Ascher Barbarito Frost. Joining the panel is John G. Culhane, professor of law at Widener University School of Law.
Since 2009, the U.S. Census indicates that at least 25% of couples are living together outside traditional marriage, a significant increase since 2000. Of that, there are 7.5 million straight couples and over 640,00 gay couples living together. Is it the economy or is marriage viewed as outdated?
How do life partners plan for their future, particularly in states that do not recognize legal documents of couples trying to protect their rights? Considerations include pre-habitation agreements not unlike a "prenup" for traditional marriages. There are also religious, parenting, adoption, custody, property and beneficiary issues.
With New York and New Jersey officially recognizing gay marriage and civil unions, respectively, where does its neighboring state stand? "Pennsylvania has dealt with gay marriage issues in adoption, custody, support and commentators have viewed case law as relatively progressive," says Spry. But Pennsylvanians might find out exactly where the state stands on the issue in the case of Cozen O'Connor v. Tobits. A fight over the extension of employment benefits between a deceased female attorney's parents and her wife (from a Canadian marriage) could be a precursor for dealing with same sex marriage in Pennsylvania. 
One state in the nation, Illinois, now legally recognizes civil unions of opposite sex couples. Is this a solution or will critics liken it to what they consider the flawed New Jersey civil union statute?
The American Law Journal is the weekly talk-feature program airing on the CNN News affiliate in Philadelphia, WFMZ-TV 69. On the air for over twenty years, lawyers, judges, law professors, elected officials and host former New Jersey prosecutor and moderator Christopher Naughton discuss consumer, business and Constitutional issues. 
Watch the American Law Journal Monday nights at 7:00 p.m. eastern on WFMZ-TV 69 and view archived programming and "Find a Lawyer" information on http://www.LawJournalTV.com. 
 
Next week: "Worlds Collide: The Workers' Comp / Social Security Disability Overlap."
###