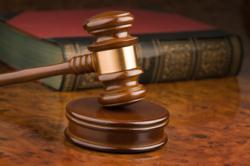 (PRWEB) October 18, 2011
Timeshare victims can now legally cancel their mortgage contracts with Timeshare Legal, a new professional service that offers highly trained and skilled case managers that specialize in helping the victims of timeshare fraud and misrepresentation. Recognized in the industry as the leading firm, Timeshare Legal helps clients legally cancel their contract and obligate debt to their timeshare resort, travel and vacation clubs.
"Timeshare fraud happens every day to unsuspecting consumers. Before us there hasn't been a company effectively reaching out to victimized timeshare owners to legally rid them of their timeshare mortgage," said founder Christian Highlander. "The premise for most cancellations is claiming fraud or misrepresentation."
The first step to their strategic process is contacting one of the Case Managers. They will begin to gather information pertaining to a case, and interview them to get a better understanding of the situation. Once a Case Manager has a clear understanding of all the case details, they will submit everything to the Senior Legal Liaison. The Senior Legal Liaison serves as the go-to-person between the client and the timeshare attorneys. They will then submit the facts to an attorney, and get a determination on whether or not they will be able to assist in cancelling the client's timeshare mortgage. When they determine if they can assist in a case, the Case Manager will contact the client back and assist them in getting started immediately. The Case Manager will also continue to be the client's go-to-person throughout the cancellation process for everything a client needs and any questions they may have.
"At Timeshare Legal, we take care to provide our customers high quality services personalized for their unique needs," said Highlander. "The secret to our success is your commitment."
The specialized timeshare attorneys, timeshare accountants, etc, are courteous and efficient when assisting in the cancellation process. They are available for a free consultation upon request 6 days a week, and have branches in Marlton, NJ and Myrtle Beach, SC.
About Timeshare Legal
Timeshare Legal is a privately owned and operated organization that is dedicated to helping the victims of timeshare fraud. Owned by Christian Highlander, a 10 year veteran of the timeshare industry, Timeshare Legal has treated every customer like they are a part of their family. With a proven track record of success in assisting timeshare owners with alleviating their debt, their services are the best, and come with a personal touch. Contact them to see if a particular situation can qualify for help.
Contact
Christian Highlander
1-888-247-5664
customerservice(at)timesharelegal(dot)net
###