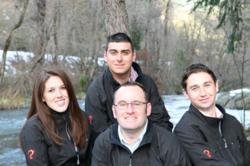 Dunsmuir, CA (PRWEB) October 09, 2011
National Fire Prevention Week, from October 9 through October 15, is a reminder to everyone that being fire-ready and safe is everyone's responsibility. Since 1925, when President Calvin Coolidge declared National Fire Prevention week, the National Fire Prevention Association (NFPA) has sponsored the holiday, promoting fire safety awareness and education.
President Coolidge made the declaration on the NFPA's insistence, following the fortieth anniversary of the Great Chicago Fire of 1871. Every year to the present, the NFPA declares the theme of Fire Prevention Week annually. This year's theme is simple, direct, and candid: Protect Your Family From Fire.
While on the surface this sounds simple enough, 85% of all deaths from fire-related causes occur in the home. In 2009, a total of 377,000 fires claimed the lives of 2,565 people, not including the brave firefighters who responded to the call.
In support of this holiday, FireWhat Inc. and the Dunsmuir Fire Department will be giving away smoke detectors throughout the week. A simple, cheap, battery-operated device can save a life. Come on into the office, the staff will be happy to show you installation, inspection, and placement guidelines, so you can Protect Your Family From Fire. Visit FireWhat Inc., or follow this link for more information about the NFPA. FireWhat Inc. reminds you to have a safe National Fire Prevention Week.
About FireWhat Inc.
FireWhat Inc. is a start-up company founded by an MIT grad and two professional firefighters. FireWhat's mission is to provide a professional platform that inspires the highest quality of emergency service training and education. Through development of web and mobile products, FireWhat Inc. seeks to update the antiquated delivery of emergency services training and to incorporate innovation into a technology-deprived industry.
# # #