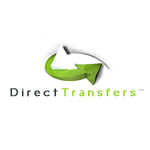 Moorpark, CA (PRWEB) October 11, 2011
Direct Transfers, a leading timeshare transfer company, is pleased to announce their presence on the business social network, LinkedIn.
As Direct Transfers has continued to expand its operations due to the increased demand helping timeshare owners escape from their timeshare investments, Direct Transfers wanted their presence on LinkedIn.com as they are always looking to hire top talent.
Direct Transfers provides customers who are locked into timeshare contracts with large yearly maintenance fees and/or yearly dues, an exit strategy from timeshare ownership. Direct Transfers is dedicated to serving the needs of their clients with an efficient transfer process and holds itself to the highest standard of customer satisfaction in the industry.
The Direct Transfers LinkedIn profile will be home to the latest job opportunities within the company. In addition to job listings, Direct Transfers will also feature their latest YouTube videos and blog post news covering the timeshare industry.
About Direct Transfers
Direct Transfers, offers our clientele a way to successfully exit a timeshare contract. Every single transfer is handled with precision and care. As a result, Direct Transfers has established itself among the market leaders in the timeshare transfer space.
For more information about Direct Transfers, please visit DirectTransfers.com or email support(at)directtransfers(dot)com
# # #