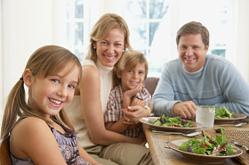 "Are we looking at the end of the Middle Classes in America?"
(PRWEB) October 09, 2011
TheActivistMiddle.com
Many of America's finest publications, the Wall Street Journal, CNN, NY Times, and The Washington Post have posted articles about the decline of the American Middle Class. The Activist Middle aggregates these articles and manages a discussion forum about them focusing on solutions to the many and varied problems facing the American Middle Class. Visit: http://www.theactivistmiddle.com.
The site also provides their own member commentary on the issues facing the Middle Class: i.e. "Most middle class Americans live by 'the grace of God', and their employers. We have little ability to have a positive effect on the condition of our lives now and in the future. We are indebted to a political structure that does not work for us. If you have any doubts about that, read a few of the articles about the Middle Class in America that we have included on the pages of The Activist Middle." http://www.theactivistmiddle.com
This site is news and information for and about the American Middle Classes. They gather information about the Middle Class from all sorts of sources, including all of the major news services and newspapers. They have a robust discussion forum as well as columns and comments from their members.
Visit the American Middle Class discussion forum.
Join the Activist Middle.
http://www.theactivistmiddle.com
###