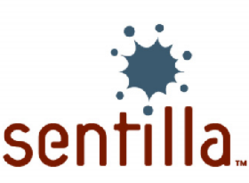 Redwood City, Calif. (PRWEB) October 10, 2011
WHAT: IT decision makers are facing unprecedented demands to increase services and cut costs, as well as enable intelligent outsourcing, private and public cloud rollouts, and financial assessments for current and future IT projects.
Dr. Joe Polastre, CTO and co-founder of Sentilla, the leading provider of data center analytics, will share best practices that result in holistic optimization of not just servers, but storage, network and overhead – including cooling and power. He will highlight how Fortune 500 companies and large online properties such as Microsoft, Amazon, and Google, have made the move toward the data factory model.
Sentilla recently released Sentilla Analytics for Cloud, the first ever module that enables users to perform predictive and financial analysis on transitioning from physical to virtual and cloud infrastructure. Additionally, Sentilla announced $15 million in Series C funding led by SingTel Innov8 Ventures, the corporate venture arm of the SingTel Group, which will be used to meet growing customer demand.
WHEN: Tuesday, October 11, 10:45-11:30 a.m.
WHERE: Mediterranean Room #3, Storage Networking World, JW Marriott Grande Lakes Orlando, Florida.
WHO: Dr. Joe Polastre, CTO and co-founder, Sentilla, is an entrepreneur and technology executive with an outspoken opinion on energy strategy, policy, and trends. He has been awarded the Silicon Valley/San Jose Business Journal 40 Under 40 Entrepreneurs Award and named one of BusinessWeek's Best Young Tech Entrepreneurs. He is well known for proposing next generation data center architectures at Sentilla's blog, http://blog.sentilla.com.
FOR MORE INFORMATION:
Please visit Storage Networking World
Please visit Sentilla
ABOUT SENTILLA:
Sentilla maximizes data center efficiency through physical, virtual, and cloud IT infrastructure optimization. With application software that discovers, monitors, analyzes, plans and automates data center workloads, Sentilla connects performance with spending to accelerate business agility at the lowest possible cost. Sentilla has received industry praise for the company and its technology, most recently being named a 'Cool Vendor' by Gartner in data center infrastructure management and included in GigaOM's Structure 50 For more information, please visit the Sentilla website at http://www.sentilla.com, Twitter at twitter.com/sentilla, Facebook at facebook.com/sentilla, and YouTube at youtube.com/sentilla.
###