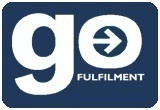 expanded to facilitate increased European sales through the support of multiple languages
Stockport, Cheshire (PRWEB) October 12, 2011
Go Fulfilment ecommerce platform has now includes Multi-Lingual support. Brian Taylor of Go Fulfilment said "For many of our clients we distribute their products throughout Europe, many are seeing increased sales to Europe. To maximise this opportunity, we have enhanced our e-commerce platform so that it automatically offers native language support."
Brain went on to say "The provision of native language is important, not only does it facilitate higher orders because of native language (French, Spanish, German and Italian), but more importantly ensures the products and descriptions can be found in the local language when using search engines such as Google."
Go Fulfilment e-commerce websites are generated from the information held within the stock control system. This process creates a fully bespoke ecommerce site that is fully SEO optimised in each language through automatic translation to multiple languages for full SEO optimisation. The e-commerce platform now creates websites that can include country flags, making the native country language selection for web users just a click away."
Many Go Fulfilment clients who launched in the UK, are finding the UK is perfect base for sales across Europe. The introduction of a multi-lingual e-commerce platform will increase their orders, especially when you consider many companies have not made their products locatable when users use any language other than English.
Located in central UK, The Go Fulfilment team have been established in fulfilment and warehousing for over 25 years. This commercial experience underpins the companies service philosophy, recently Go Fulfilment has made substantial investments in technology and environment. This is the latest enhancement to the Go Fulfilment offering and is especially beneficial to offshore companies and start-ups. Go Fulfilment has the right location, the best environment and a ever growing number of exclusive technologies.
Go Fulfilment is a UK fulfillment house dedicated to assisting with shipping and delivery for large and small businesses within across the globe. Go Fulfilment's history as a fulfilment house ensures it will offer clients a first-class return on their investment.
For more information on Go Fulfilment services contact
Brian Taylor: brian(dot)taylor(at)gofulfilment(dot)com
Website: http://www.gofulfilment.com
###