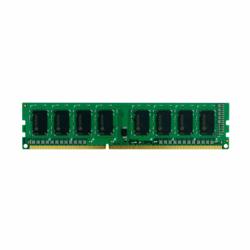 Aliso Viejo, CA (PRWEB) October 13, 2011
Centon Electronics, Inc. has announced the release of a new DDR3-1600 VLP Registered Mini-DIMM design. It was developed specifically for systems that require a high-density solution, that won't compromise reliability or performance that also need a smaller form factor. The design comes in a registered, error correcting code (ECC), very low profile (VLP) module with a capacity up to 8GB, which is unprecedented in the market today. The small form factor and high-density solutions can be used in server applications or in any small form factor device. This product release expands Centon's full production line up of 204 Pin DDR3 SODIMM (PC3-12800 (1600MT/S) , PC3-10600 (1333MT/S)) that are ECC, Unbuffered as well as a standard Non ECC, Unbuffered. Both are available 2 to 8GB and are available in a whole range of customizable configurations.
Product Features and Specifications:

244 pin DDR3 VLP (very-low profile) 0.74-inch Registered Mini-DIMM
Capacity: 8GB
Speed: PC3-12800 (1600MT/S)
Registered Buffered/PLL
ECC, Parity
Configuration: 1024MX8 Based (Stacked-two 512Mx8).
Commercial 0 to +95C
DRAM Qty: 9
CL: CL11
Rank: 2
RoHS: Yes
Refresh: 8K
Voltage: 1.35V
About Centon:
Centon Electronics, Inc, is an American privately held, multinational computer technology Corporation. Centon Electronics develops, manufactures, sells, and supports flash memory products and other computer-related memory products. Headquartered in Aliso Viejo, California, USA, Centon serves an international network of distributors, resellers, retailers, and OEM customers on six continents. The company also provides contract manufacturing and supply chain management services for semiconductor manufacturers and system OEM. Centon Electronics is one of the largest branded licensed distributors for consumer flash- based devices and other computer accessories.
###