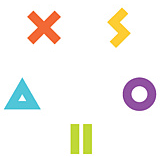 Xsolla is known for bringing the most effective payment options available for the gaming industry by simplifying the payment process, making it as easy and effective as possible. -Albert Donahue, VP of Xsolla
Los Angeles, CA (PRWEB) October 11, 2011
Xsolla, a leading provider of localized in-game payment solutions for global reach, today announced that it has partnered with Mazooma, the first real-time U.S. online banking payment system for e-Commerce purchases. Currently supporting 75% of all consumer accounts in the U.S., Mazooma enables consumers to securely pay for online purchases directly from their online bank account. Xsolla specializes in MMO, social, mobile and casual games monetization.
The partnership with Mazooma will help Xsolla's gaming publishers, enabling them to offer their players the option to pay for virtual currency safely and easily with funds from their online banking account. This new payment option reduces the number of clicks required from players, which will in turn increase the publisher's payment conversion rate and increase their revenue.
Xsolla will now offer Mazooma as a payment option for gaming publishers, who can simply select Mazooma within their Personal Account with Xsolla's PayStation and new Direct Payment service.
Xsolla's partnership with Mazooma will benefit players looking to buy virtual currency by offering a safe and convenient way to pay using their bank account. If the player has an online banking account with a participating bank, he/she can use the service to pay for virtual goods through Xsolla. With Mazooma and Xsolla, players do not have to reveal their credit card information and other personal data to online merchants.
"Xsolla is known for bringing the most effective payment options available for the gaming industry by simplifying the payment process, making it as easy and effective as possible. The alliance with Mazooma will help our partners by allowing them to offer a payment option to their players that does not require a credit card.
With Mazooma, players can pay for in-game currency much more conveniently- It's a simple and convenient way for the player to pay, which will help our gaming partners to increase their payment conversion rate," stated Albert Donahue, VP of Xsolla.
Mazooma works similar to Online Bill Pay – users simply select Mazooma as their payment option, sign up or sign in to their Mazooma account, and approve the purchase by logging into their bank account with the same user ID and password that they use for online banking. No-pre-registration is required; users can sign up during their first transaction. There is no need for the player to enter in their credit card information or other sensitive personal data to the merchant- after entering their user ID and password and approving the purchase, the payment is complete.
"This partnership with Xsolla brings Mazooma's secure online bank payment option to one of the key players in the online gaming industry", stated Wilson Lee, President of Mazooma. "Xsolla's leading in-game monetization service can now provide gaming publishers with a more cost-effective and easy way for their players to pay for virtual currency."
About Xsolla:
Xsolla specializes in online games, providing localized in-game payment solutions for global reach. Xsolla has been developing monetization tools for MMO, Social, Mobile and Casual Games for 6 years. Xsolla's headquarters are in Los Angeles, California with offices in Russia, Ukraine, and Belarus. Xsolla partners with over 200 payment service providers offering credit and pre-paid cards, mobile payments, premium SMS, E-wallets, cash and e-cash, payment kiosks and offers — all within one platform- with no installation, currency exchange or chargeback fees.
Xsolla works with more than 300 publishers worldwide, including Gameforge, Bigpoint, Wargaming, Aeria Games, burda:ic, InnoGames, Travian Games and more. For more information or a free proposal, please call 1 (877) 797-6552 or visit Xsolla online at http://www.xsolla.com.
About Direct Payment:
Xsolla's Direct Payment service increases the payment conversion rate by reducing the number of clicks required from players when submitting their payment. Direct Payment allows gaming publishers to redirect the player from their in-game store straight to the payment option checkout page, where all the player has to do is authorize and confirm the payment. No extra information to enter, no extra pages to visit – A direct link is created to make payment easy for the player. Gaming publishers can select parameters such as currency, localization, coverage and commission rate to select payment options that will fit their needs perfectly.
About Mazooma:
Mazooma is the leading U.S. online banking payment solution provider for ecommerce. Its patented payment system combines the security of online banking with the speed of a simple checkout process to enable safe, instant payments for online purchases. Serving the 72.5 million American households that actively use online banking, Mazooma currently supports 75% of all consumer bank accounts in the U.S., and with leading payment network partnerships including Discover Financial Services, it is rapidly becoming the preferred alternative payment option for ecommerce merchants. Launched in 2009, Mazooma has offices in Toronto, Miami and Chicago. For more information, visit http://www.mazooma.com.
###