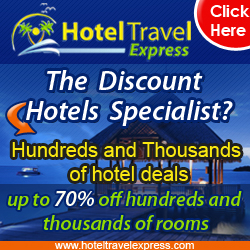 Don' t miss the Deepawali celebration in London – HotelTravelExpress is offering cheap hotels in London
Perth, Western Australia (PRWEB) October 09, 2011
London has maintained its uniqueness despite of its diversified cultures and people of all races, coming from all parts of the world. London is known for its carnivals, fairs, exhibitions, trade shows, food festivals and music shows. London has earned a new name for itself as a Festival city. The kind of enthusiasm, liveliness and euphoria seen among the people make the festivals of London an experience of a lifetime.
On 16th October 2011 London will mark the celebration of Deepawali at Trafalgar Square. The streets will be crowded with people of all communities and religions to celebrate the festival of lights, Deepawali with great pomp and show. The place will be adorned with lights and wonderful decorations. Deepawali celebrations is one of the major festivals of India where people start to celebrate a month before, the excitement of Indians settled in overseas countries like Canada, Malaysia, UAE, Singapore, USA and UK are no less.
The Indian festivals are now celebrated with full zeal in London and are the most awaited events of the year. The London committee in charge of Deepawali celebrations has interesting line up for the crowd on the 16th October starting from 2pm until 7pm in the evening. The traditional music and ultimate fireworks will mesmerize the whole atmosphere. Indian dances and garbha will be played at the centre stage where many Londoners will participate too. To end up with bhajan and kirtan, people will get a complete feeling of the Indian festivity and its cultural diverseness.
To participate in such a great festival it is important that the guests book in advance for London hotels since during this period of time guests from London and abroad create a high capacity in London's hotels. Hotel Travel express.com is very well associated to get its customers cheap hotels in the nearest location of the event and for the luxury and comfort of its customers HotelTravelExpress has the perfect and ideal discounts of all the cheap hotels.
For more informatio on cheap hotels in London, please contact info(at)hoteltravelexpress(dot)com or email http://www.hoteltravelexpress.com
##