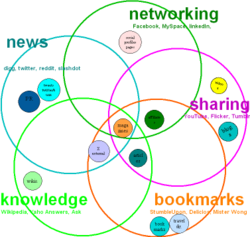 Hotels increase online visibility and get more direct booking with video blogging and the Social Index Engine.
Bridgetown, Barbados (PRWEB) October 21, 2011
AXSES launches a new technology and service called Social Index Engine (SIE) to help hotels and tourism operators create and manage their social media network and brand marketing. The SIE is the first-of-its-kind integrated marketing system for hotels and travel companies. It automates promotions, advertising, content marketing, video publishing and social media setup, management and marketing.
One of the first clients to use the system is Marigot Beach Club in St. Lucia. http://MarigotBeachClub.com. Ian Clayton, CEO of AXSES, says "We are using the Social Index Engine to create the brands network and manage it. We create the brand's story with articles, blogs and video which are published to the network and to authority sites on the Internet. The campaign is designed to increase brand visibility, improve search engine ranking and deliver more direct bookings".
AXSES SIE integrated travel technology includes FanPagePosts, Facebook Offers, Facebook Bookings, Facebook Fan Page builder, Mobile Travel Marketing, Mobile Websites, Mobile Bookings, Mobile apps, advertising and product distribution. These are closely integrated with the SIE.
The Social Index Engine adds extended social media marketing and management with an active campaign of blogs, articles and videos throughout the Internet and within the suppliers' own social network, created with the SIE.
The SIE creates a Social Index with 100's of sites including profiles, articles sites and videos sites for the hotel and tourism supplier. It also publishes to custom sites such as http://Travel2ExoticPlaces.com, affiliate portals, mobile websites and applications.
AXSES can also manage the hotel's Social presence, by tweets, Fan page posts, ongoing blogging and video marketing.
This solution helps hotels and tourism organizations to gain increased online visibility, more Internet traffic, more customers and, ultimately, a higher number of direct bookings.
SOLVING ONE OF THE HOTEL MANGER'S BIGGEST PROBLEMS
AXSES Social Index Engine addresses a real dilemma for hotels that do not have the skills or time to manage social media, at a time when Social Media can no longer be ignored. Hiring a full-time Social Media Manager is not an effective answer as the technology required to run and manage these campaigns is increasingly complex. It requires specialized personnel and dedicated resources.
As Clayton says "Hotel Managers can now outsource this whole problem to a company that understands travel with a 15 year track record helping hotels build sustainable brands and direct bookings".
ABOUT AXSES
AXSES is a leader in Social Marketing for Travel. It was one of the first companies to develop a direct bookings application for Facebook, and has consistently been an innovator is all aspects of travel marketing. In 2011, AXSES was featured by the New York Times in an article on Social Media use in Travel.
The AXSES Social4Travel team works with professionals in the hotel, tourism and travel industries, to help build their businesses through all forms of social media and conventional marketing.
ABOUT MARIGOT BEACH CLUB
Marigot Beach Club is located on the picturesque Marigot Bay in St. Lucia. It is on the landlocked side of the bay which means guests arrive by a short romantic ferry crossing. It is a villa-style hotel with 34 rooms, villas and studios in front of the rainforest on the beach. The views across the bay are spectacular. http://MarigotBeachClub.com
CONTACT:
Ian R Clayton, AXSES, iclayton(at)axses(dot)com 246 429 2653| http://SocialIndexEngine.com
Reference Links:
http://SocialIndexEngine.com | http://Travel2ExoticPlaces.com | http://MarigotBeachClub.com
###