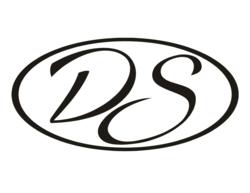 "Spa, Swim, Sweat, Sip, Stay; the Big Idea behind the Hotel Spa"
Parsippany, NJ (PRWEB) October 15, 2011
Deluxe Spa at the Hilton Parsippany will host its grand opening celebration on October 19, 2011. The festivities will include a ribbon cutting ceremony that will be attended by Mayor James R. Barberio.
"Spa, Swim, Sweat, Sip, Stay; the Big Idea behind the Hotel Spa"
The core of Deluxe Spa's business is to offer premium custom services to its customers. Every massage includes warm stone therapy and heated neck wrap by an expert therapist. But Deluxe Spa goes a step beyond to meet everyone's unique needs, whether a deep, penetrating sports massage, or a lighter, more relaxing service. Deluxe Spa realize that massage is a precious journey of escape from everyone's everyday routine, and that alone should choose the path that this journey takes.
But why not enhance the journey even further? While at the Hilton for a massage, facial, or beauty treatment, customers can use the indoor or outdoor pool or the gym. Customers can "feel the burn" or just soak up the sun. To make the journey of indulgence complete, enjoy a drink at the Hilton's elegant lounge, or enjoy a world class steak dinner at Ruth's Chris Steak House.
Background on Deluxe Spa:
Deluxe Spa President, Claudine Venne started Deluxe Spa in 2004, when she identified the need for premium spa services at fine hotels. Initially, Deluxe Spa provided in-room services at top hotels in the area. Ms. Venne's dedication to customer satisfaction and meticulous attention to detail soon paid dividends. The Hotels noticed their customers were happy, and that excellent Massage and Spa services reflected positively on them, and improved the hotel's stature in the eyes of its customers.
The next step was to build a luxurious, modern spa, with all of the cutting edge equipment and amenities to deliver the ultimate in service. After considering several alternatives, the decision was made to build the Deluxe Spa at Hilton Parsippany. "Deluxe Spa is delighted to be working with an organization that is a leader in the hospitality industry," said Ms. Venne.
What Deluxe Spa offers:
Deluxe Spa's 2,600 square-foot Spa facility is now open seven days a week. Offerings include Custom Spa massages and facials, no-chip polish Spa manicure and pedicures, body treatments, and bridal beauty treatments for the most discerning Spa-goers. With 6 massage stations, Deluxe Spa can host the ultimate Spa party. Complimentary champagne is included. For a more intimate experience, Deluxe Spa offers a couples massage suite, with a warm, inviting fireplace.

Deluxe Spa serves business travelers, as well as local customers who wish to treat themselves to all the Spa and Hotel have to offer.
•Deluxe Spa offers corporate discount packages, so valuable employees can relax and relieve stress with a Spa treatment.
•Deluxe Spa caters to Bridal parties and special group events. Please call in advance to book a service.
The three-hour grand opening celebration begins at 5:00 p.m. For additional information, visit http://www.deluxespa.com or call 1-800-899-9150.
###