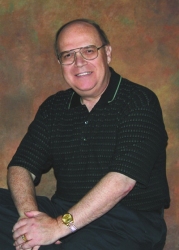 We've made it easy to register for any global SEO event in one spot.
(PRWEB) October 10, 2011
John Alexander, Director of the Search Engine Academy, announced that beginning October 12, and each week for the remainder of 2011, the Search Engine Academy will be opening their doors for a variety of free SEO training seminars. The seminars will be free to anyone who wants to attend, and will be hosted by online webinar.
Each week, the webinar will feature a different Search Engine Academy instructor and a variety of SEO topics. They will be held at different times to try to accommodate people from different time zones. Some SEO topics will be more advanced, and others will be geared towards beginners.
Each webinar will be recorded and available for people to watch later, since the number of available seats is limited. People are encouraged to register early to get a spot.
Alexander said, "We're also excited to have launched our new centralized Search Engine Academy website which features all of our licensed SEO associate trainers in one place online. Whether you want hands-on SEO skills in a local USA or Canadian community, workshops are also available in Australia, Singapore, Malaysia, Indonesia, Hong Kong and the Phillipines. We've made it easy to register for any global event all in one spot."
Alexander will start with the first webinar on October 12, at 2:00 p.m. EST, discussing keyword forensics research.
Other free SEO webinars will include:
October 19, 7:00 p.m. MST: Local Search with Google Places, Instructor: Roy Reyer
October 26, 8:00 a.m. PST: Google Insights for Search, Instructor: Mitch Albert
November 8, 8:00 a.m. PST: How To Build Quality Links, Instructor: Thomas Petty
As new webinars get scheduled, the schedule and online registration will be available at their search engine optimization training website, http://www.searchengineacademy.com.
About the Search Engine Academy
The Search Engine Academy was founded in 2002, and teaches hands-on search engine optimization and internet marketing workshops throughout the world, including classes throughout the USA, Canada, Asia and Australia.
###